The coronavirus pandemic has required association managers and board members to quickly adopt new processes and procedures while addressing the needs and concerns of residents—rethinking the way they use property technology.
As the industry reinvents itself to be more resilient, adapting operational models to the 'new normal,' the hurdles are many. One big challenge is figuring out how property managers can operate their community remotely and virtually, all while maintaining resident safety.
Many communities are caught off-guard with the challenges presented in recent months. The communication needs of residents, from trying to get a hold of managers they cannot physically see to handling deliveries, have increased.
This communication gap between many property managers and residents has grown during the pandemic, impacting the resident experience. Most management companies still require paper forms and expect residents to call them with service requests, amenity bookings and to report incidents. This disconnect has led to stressful manager-resident relationships. With managers working remotely, some management companies may find it more difficult to retain their contracts due to delivering inadequate customer service, which could turn costly.
Reviewing current property technology in a post COVID-19 environment
If COVID-19 has taught us anything, it is that change is constant. For managers there has never been a more compelling time to review their current technology. It is during these times of urgent situations that residents view managers as trusted advisors and expect relevant communication. Decisions must be made that affect the health and wellbeing of residents—an increase in transparency, as well as engaging in inclusive and consistent communication, is vital. By improving communication channels, managers can maintain a strong and cohesive operation, so we strongly recommend communities use cloud-based technology, such as a resident experience management platform that can evolve to support the constant change.
Some communication channels that property management needs to consider include:
Announcements. Announcements keep residents informed about all relevant matters. However, an email blast alone does not ensure that all residents received the information. Display screens, texting, and even calling might be necessary for older residents.
Deliveries. As residents are more limited in how they can shop, deliveries for online orders will increase. Physical logs are not only inefficient but could pose a safety hazard as most people would like to minimize physical contact during COVID-19. There needs to be a system to quickly process incoming packages, notify residents wherever they are, and collect digital signatures.
Discussion Forums. Residents still want to be a part of their community, especially during times of social distancing. However, Facebook groups can be destructive when someone hides behind an anonymous profile. Instead, management should provide a safe, controlled space where only valid and current residents can participate.
Service Requests. Even in urgent situations, regular maintenance issues happen—burnt-out lightbulbs, leaky faucets, etc. Technology can not only keep residents from coming to the front desk or management office, but workflow technology can help you get through requests quickly.
Amenity Bookings. When BBQs, party rooms, clubhouses, guest suites, and the like are shut down, you need to communicate and refund any reservations as quickly as possible. Technology lets you do so in a couple of clicks rather than manually informing every resident and refunding those who paid for reservations. Furthermore, boards may start using a reservation system for certain amenities to better enforce social distancing.
Using digital signage to deliver contextual information
While the PropTech industry has introduced property managers and residents alike to new opportunities for connectivity and building enhancements, digital signage in residential properties has proven to be an effective solution for resident communication. In a rapidly changing world, having the necessary platform to keep people informed and educated about what is happening in and around a property could be the difference between a good building, and a great one. Especially in a time of crisis.
Traditionally, digital signage has been used by advertisers in Out-of-Home environments to entice audiences to create unique branding experiences. However, communities have begun to embrace digital signage to deliver contextual information such as building announcements, community messages, board meeting schedules, and other pertinent updates alongside advertising to keep residents informed.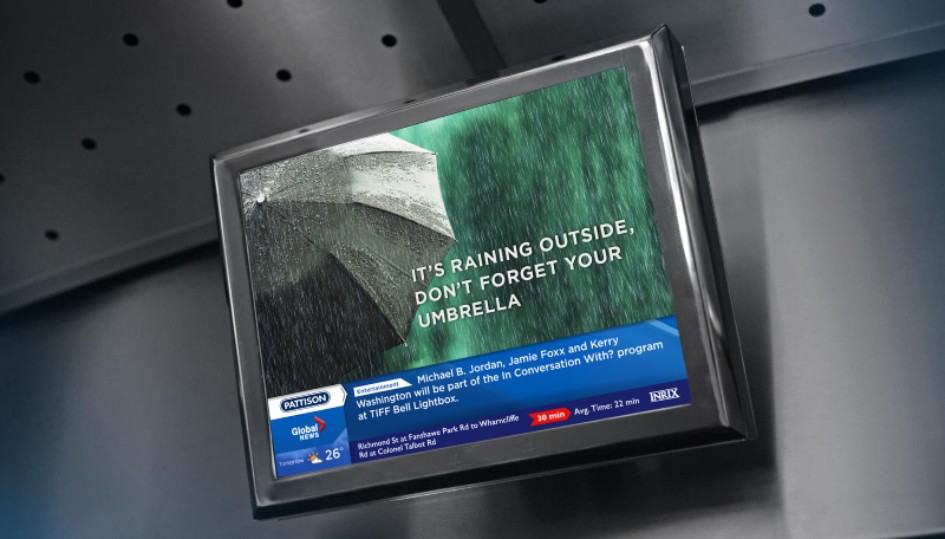 So, what steps should residential communities take to begin creating these engaging experiences through the use of digital signage? It is essential to understand that digital signage doesn't just refer to the screen itself, but consists of several components that deliver superior experiences for residents.
Benefits of Digital Signage
Add value to a property
In an age where buyers are looking for more reasons to invest in a particular property, it is crucial to offer all the premium amenities available that will help elevate the value of a building. From access to gyms and swimming pools, to workspaces and lounges, property managers and board members are always looking for new ways to appeal to both their existing residents and future buyers. Digital signage can help modernize a space and provide that immediate impact when people first step foot onto a property. Whether it's a digital directory in the lobby or a vibrant screen in the elevator cabs, digital displays let people know that there is a commitment to development and innovation.
Tapping into psychology
Let's face it; when people enter an elevator, their first instinct is to avoid eye contact. Offering a digital screen in the elevator cabs of residential properties allows for people to have something to look at—enhancing their comfort level and delivering information that will make them feel informed and engaged during the elevator ride. Typically, mobile phone service will cut out once an individual has entered into an elevator cab – having a digital screen can capture the attention of riders during those moments of influence.
Enhancing the community
One key component of digital signage is the benefit of advertising. Showcasing local businesses can generate awareness for your community and allow them to support their neighbourhood's economic growth. By displaying targeted messages, advertisers can ensure their product or service is being seen by the appropriate audience while educating potential new customers on location details and promotions.
Offering an entertaining platform that is engaging
A good digital signage solution should provide full-motion videos to help amplify messages and create new engagement. Traditionally, essential building messages could be lost or missed when posted in dark areas that are difficult to see, or non-inviting sections of the property. With digital signage, you can bring your messages to life and ensure your audience is engaged.
Building frequency
When delivering updates as it relates to a property, it is vital to reinforce the message to ensure that people have been given adequate opportunity to see the posting and have been well-informed. Digital signage in an elevator provides multiple opportunities for residents to see a message during daily rides to and from their homes that would otherwise be missed on other forms of communication.
Environmentally friendly
Once installed in a property, a digital screen can dramatically reduce or even eliminate the seemingly endless amount of paper notices that are traditionally pinned to bulletin boards and the like. A digital message is far more efficient and environmentally friendly.
Create a community forum
Have residents join in on the conversation. There is an opportunity to turn your building into a fully-functioning forum and marketplace by allowing the ability to post specific messages on the digital screen. With the ability to sell items, rent parking spaces, post leasing opportunities, and share other information. The displays can work as a message board to connect people, curate testimonials, and extend the vertical neighbourhood.
Join us for a discussion on communicating with your residents in this time of social distancing. Learn how to help your team and residents stay safer by implementing digital communication channels instead of physical interactions with community staff. Sign up for our free webinar here: Resident Communication & Digital Signage Reinvented | Property Technology in a Post-Pandemic Era.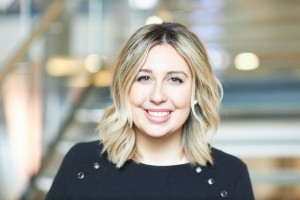 Jenna Foran is a Real Estate Partnership Representative, Digital Networks at PATTISON Outdoor. She works in partnership with residential properties and condo board members across Canada to ensure client satisfaction and the optimal use of PATTISON Outdoor's digital elevator network. With industry-leading digital screens, PATTISON Outdoor offers properties the communication tools to connect with tenants quicker and more efficiently through paperless notices that generate revenue for residential buildings. www.pattisonoutdoor.com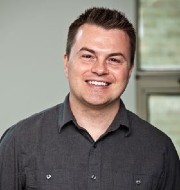 Peter Pietrzkiewicz is the founder and CEO of Concierge Plus. A 20-year veteran in the web development and content management sectors, Peter created Concierge Plus in 1999 to be the best-in-class online property management platform for high-rise condos and HOAs/low-rise communities. To meet the needs of property managers, board association members, front desk staff, and residents, Peter realized he had to design an experience that was robust and easy-to-use. www.conciergeplus.com