Creative programming can add value to properties in an increasingly competitive leasing environment, but such unique elements aren't at the forefront of the office sector, which is predominately ruled by traditional concepts. Such is a mindset that has to evolve, according to a panel of industry insiders who recently spoke at the Real Estate Leasing & Strategy Conference in downtown Toronto.
"If office buildings don't become facilitators of change, they will dry up," said Dermot Sweeny, president of Sweeny & Co Architects. "Office buildings typically have a negative connotation. They look like they shut down at a certain time; we associate them with toil and with being late. But they could be the most powerful facilitators of positive change."
Developing unique buildings and attracting tenants with amenities were key topics posed by moderator Stephen Messinger, partner at Minden Gross. The panel highlighted examples as they discussed how collaborative zones, common meeting rooms and areas, outdoor spaces, fitness centers and creative food courts can differentiate a property and be built into underutilized spaces. Here are some transformative ideas to consider when thinking about an office property as a facilitator of change.
Density and demographics
For Evan Weinberg, senior property manager at Cadillac Fairview, density and demographics are key themes when thinking about programming strategies to win over tenants.
"The amount of people working per square foot has evolved over the past ten years and will continue to rise," he said. "There are expectations around the types of spaces we're offering and opportunities for collaborative and engaging spaces that extend beyond the traditional office space. There are additional pressures and opportunities to capitalize on that."
In terms of demographics, employees working in the core of a downtown see the office as an extension of their live-work-play atmosphere. As a result, their expectations of what a work experience means include shareable moments that are experiential.
The audience was reminded that millennials are the largest generation entering prime spending years on the brink of home purchases, families and marriage. They are also more educated than previous generations.
"Better educated workers are a strong indicator of higher spending power," said Messinger. "They demand customization, personalization and the real estate industry is responding by offering better places to eat and be entertained."
More per square foot with less square feet
For Sweeny, millennials are pushing the commercial real estate community to understand that urbanism is better than suburbanism and life is more important than spending time on transit or in a car.
"What the smart phone has done is it's brought all kinds of experiential things to us during the day no matter what we're doing – we're relating to other people," he said. "As this happens, we become more urban and want a higher quality of life."
During his first 15 years in the office sector, the conversation revolved around getting the leasable areas up.
"Now, there is tremendous transformation in the office world where people are wanting more per square foot by having less square feet and doing things on the basis of what people want. It's all about that life experience; they want to be social, they want collaboration space, they want higher quality food accessible to them all the time, better coffee. But really, it's about being social. We're generally becoming far more urban."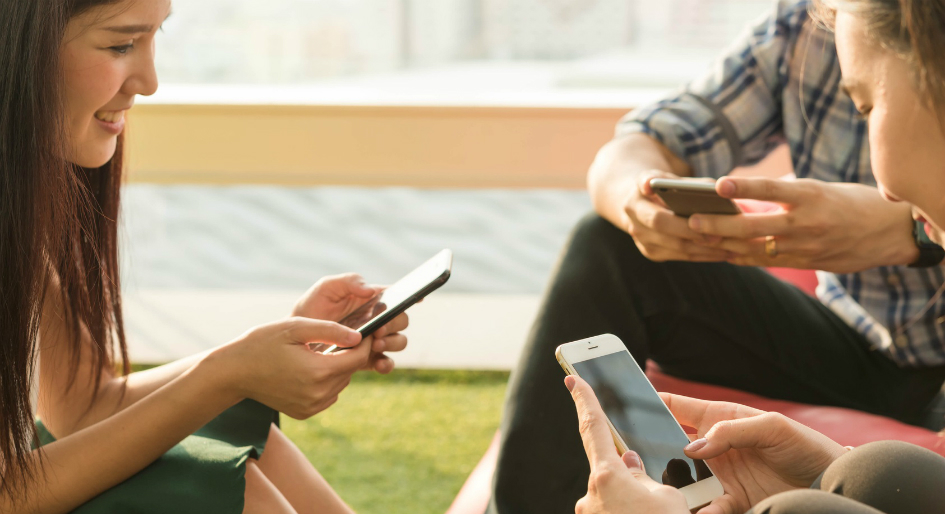 Attract people outside of work hours
Whether it's a farmers market or musicians coming in to perform for an hour or two, thinking beyond the square box performa is key for Brad Keast, vice-president of development for Osmington Inc., the head lessee of Union Station's revitalized retail landscape.
The transit hub has become more of a destination infused with creative programming. A food court with traditional tenants now features "amazing operators" who offer a new reason for people to be there.
"At Union Station, we know commuters are there four hours a day, so for the other 20 hours, how do you bring people down there?" posed Keast. "What programming do you implement to attract people, but more specifically, attract the people who are shopping in stores that the event is happening right in front of?"
For a building manger in the office or retail sector looking to increase value with these collaborative zones, Keast suggests really understanding the property's advantages and what type of tenancy it's trying to attract. Ultimately, the programming will support the tenants.
When building infrastructure around programming, instead of renting items all the time, build them into a property and treat the people coming — performers, musicians, farmers, etc. —with respect, and pay them accordingly.
For example, Osmington dedicated 1300 square feet of leasable space to build a secure green room for performers to use, just for the purpose of supporting the property's programming, which will lead to more consumer traffic.
When Sweeny & Co Architects repositioned the BC Gas building in Vancouver, all the potential developers wanted to remove the raked theatre seating. The purchasing developer left it in and charged an hourly rate. Now, it's used by performers at night, handed over to building tenants during the day and leased seven out of every ten hours, in turn, generating huge revenue.
Make it new
Madeleine Nicholls, vice-president of retail for Dream Office REIT, expects to see more demand for creative programming in the future.
For future developments, she suggests engaging the community and asking them what they envision the development looking like, which will get them thinking about the property years ahead.
She also pointed out Dream's existing projects, such as the 30,000-square foot outdoor space at Adelaide Place that featured 12 food vendors, eight days a week and brought in thousands of people over the past summer, not only office tenants. Adding a unique feature like that for a short period of time creates anticipation and makes it "new." It's also low cost and adds the social aspect of interaction.
"People are looking for a sense of community, social interaction and this big blending of work life and home life. People were picking up produce before they left for the evening as there are not a lot of grocery stores in downtown Toronto."
Dream recently purchased 135 properties in the Netherlands, from Marin Group who had a chronic vacancy issue in several buildings, which pushed them to rethink their strategy and create more common areas on the ground floor, with cafes and lounges, and are now fully occupied, with companies from surrounding buildings using the spaces for meetings.
In the past, said Nicholls, people thought the leasable square footage had to be 95 per cent behind the front door. Now it's really swinging and could be 70 per cent behind the front door and 30 per cent in the lobby where they mix and mingle.
"Cities are becoming more important," added Sweeney. "Your first thing is your lobby: how it works, how it feels, that it's not only integrated with the building, but more importantly, how it's a part of the city — it's a living room on the city."
Become the location
"For years, people in real estate have always said 'location, location, location,' but it's the buildings that change to become the location, which will be the most sought after in the future," said Sweeny.
He pointed out King and Bay as a desirable location, but asked the audience to think about what location people want to be in once they're there.
"It will come down to desire," he said. "You're going to start to see buildings facilitating change, and those that don't, will die."