The affordable housing crisis is hurting many Canadians, from the country's most vulnerable populations to middle-class people who can no longer afford to live in the communities they work in.
Currently, around 1.7 million Canadian families don't have a home that meets their basic needs and that they can afford. Renting can be a good option, but only if there are units available in the right places and price ranges.
Experts agree that having a stable supply of rental housing is critical to our nation's housing future. That's where the Rental Construction Financing initiative (RCFi) comes in.
Part of the National Housing Strategy (NHS), the RCFi provides low-cost loans to encourage the construction of rental housing which is affordable to middle-class Canadians across the country. The initiative has a total of $3.75 billion in loans available to encourage the construction of more than 14,000 new rental housing units.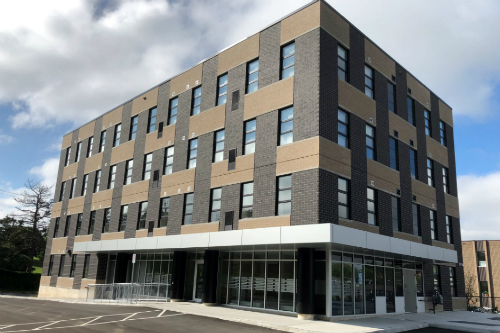 "Canada's middle class will benefit from the construction of new rental housing," states David Charron, National Director, Multi-Unit Affordable Rental at Canada Mortgage & Housing Corporation.
"As part of Canada's first-ever National Housing Strategy, this initiative provides low-cost loans to support new construction projects, relieving pressure in rental markets that are experiencing low vacancy rates and high rents," he continues. "It will allow more middle-class Canadians to spend more time with their children by living closer to public transit, schools and services."
By supporting construction and early operations with low-cost loans, the initiative will help expand the number of housing developers, non-profit organizations and municipalities able to access financing for rental housing projects. The focus is on supporting sustainable apartment projects in areas where there is an acute need for additional rental supply.
The goal of the initiative is to prioritize standard apartment projects that meet or exceed certain requirements for financial viability, affordability, energy efficiency and accessibility, and those that support vibrant, socially inclusive neighbourhoods, are close to public transit, and are developed through partnerships or collaboration. Projects that are closer to breaking ground are also more likely to be prioritized.
"We are very proud to have had our project selected to participate in the CMHC Rental Construction Finance initiative. This innovative new funding will allow us to focus more attention on building affordable, super energy efficient housing in our markets," said Peter Polley, Founder and President of Polycorp Properties Inc.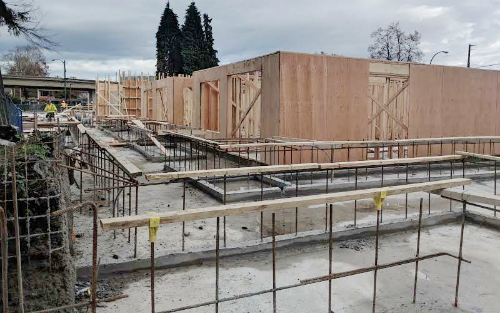 "The RCFi was instrumental in allowing us to achieve our guiding principle for this development—to establish a living environment that addresses rent affordability, accessibility, inclusiveness and community-building by providing an area that promotes a comfortable and sustainable lifestyle," said Keith Merkel, President of EdgeCorp Developments.
To be eligible, projects must include at least five rental units, respond to a demonstrable need for rental supply, and have zoning in place, a site plan in process and a building permit available.
Projects must decrease energy use and greenhouse gas emissions at a level at least 15 per cent below requirements in the 2015 National Energy Code for Buildings or the 2015 National Building Code. In addition, at least 10 per cent of the project's units must meet or exceed accessibility standards and have barrier-free common areas as regulated by local codes.
Loans for projects that meet the eligibility requirements are offered on a 10-year term at a favourable, fixed interest rate that is locked in at first advance for greater cost certainty. They can be amortized up to 50 years, and are insured by CMHC at first advance.
A stable supply of rental housing is critical to ensure that more Canadians have access to housing that meet their needs. There's still time and money to submit an application for the construction of new affordable rental housing. Learn more about the RCFi, its eligibility requirements and how to apply online at cmhc.ca/financinginitiative. Loan commitments are available through March 2021.