A day in the life of a property manager can be overwhelming. Between tenant requests, asset maintenance, owner updates and contractor scheduling, there's little room to breathe, let alone focus on essential tasks.
And it's only getting busier. Recent regulations from the Condominium Authority of Ontario (CAO) and the newly formed Condominium Management Regulatory Authority of Ontario (CMRAO) are adding even more reporting and monitoring obligations for property managers to consider.
Combined with the ongoing influx of work orders, invoices, liability waivers, receipts, and other documents, the time required for collecting, processing, delivering, and retrieving these documents is adding up.
Fortunately, advancements in automation, cloud computing, and sophisticated software are providing stakeholders with the tools to streamline tasks and enhance back office functions. That includes a new generation of scanning technology that can seamlessly transition vital documents into a digital document management system where they can then be processed, stored, and shared via the cloud with relevant parties at the press of a button.
Fujitsu is one company taking the lead in bringing such technologies to the market. Steve Oblin from Fujitsu Canada explains that models like the ScanSnap iX500 desktop duplex scanner, ScanSnap iX100 portable scanner, and ScanSnap SV600 book scanner have enabled property management professions to tackle large volumes of paperwork with greater accuracy and in far less time than traditional methods.
"Embracing scanning technology reduces the time required to process paperwork, so managers don't get stuck playing catch up and can focus on the future of the condo and the satisfaction of the community," says Oblin.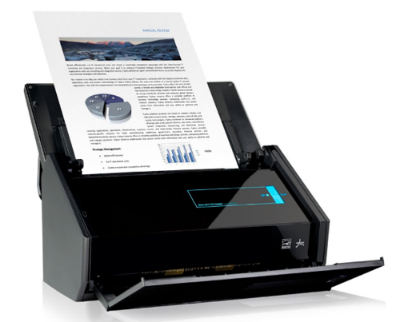 Using advanced scanning technology to digitize paperwork has additional benefits as well. While it can offer greater protection for sensitive materials, it also accelerates service requests, lowers the risk of lost or damaged documents, shrinks one's environmental footprint, and generates cost savings by reducing the need for paper.
Ultimately, Oblin says, it's technology like Fujitsu's that is transforming condo management. "Managing condos is as much a paper process as a people process. Scanning technology actually helps minimize the paper demands so the people demands can be more front and centre."
Learn more about the benefits of digitizing paper documents, or see Fujitsu's latest line of ScanSnap scanners.