George Vassallo is ready to give the roofing industry an upgrade. As founder of the Roofing Contractors Alliance of Canada Inc. (RCACI), he's introducing property stakeholders to a new kind of roofing network; one driven by industry veterans who aren't only proven in their field, but have skin in the game.
Without a doubt, says Shane Perue, what sets RCACI apart is its members' collaborative approach to roofing services. But if you're still new to the RCACI name, here's what you need to know.
Roofing stakeholders are highly vetted
"What we offer is a leading marketplace for owners to prequalify manufacturers, contractors, and consultants for their roofing projects, no matter where they are in Canada," says Perue. "Our job is to make sure that marketplace is filled with experts in their field who are aligned to RCACI's rigorous standards and business values."
Nation-wide network
From Burnaby, BC, to Mount Pearl, Newfoundland, RCACI's roster of Alliance Shareholders are headquartered throughout Canada. Alone, they are individual experts in their market; but as equity partners of RCACI, they offer industry-leading roofing, waterproofing and building envelope services.
And that network, says Perue, is still growing: "We're always on the lookout for new shareholders who want to grow with RCACI and add their experience and expertise to our team. We only take the best."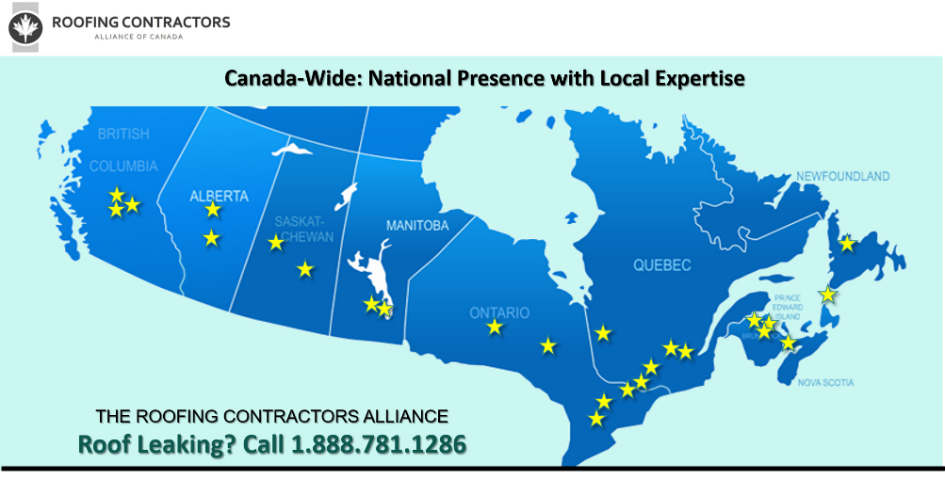 Experts for every market
The alliance provides tailor-made roofing solutions for large, high-profile property and asset managers with holdings in the industrial, commercial, and institutional markets. From commercial properties to healthcare facilities, mining operations to modular construction projects, its consortium of roofing experts have seen and done it all.
Full-service property management
There's no job too large, no project to small, and no task too complex for RCACI's team. Combined, the Alliance's consortium of experts provide a vast range of roofing services, including preventative maintenance, restoration and re-coating, waterproofing and tapered insulations, green and solar roofing, emergency, snow removal, and new construction or design-build expertise.
"Our goal is to make sure that any client who calls with a problem can be connected to one of our members in their area who can tackle it," says Perue.
Knowledge of the business
Uniting the best in the business under one umbrella means RCACI is home to a growing body of industry research, best practices, lessons learned, and other key resources. By utilizing the latest in video learning technology, RCACI can also provide education to clients about the latest roofing products and services.
Always a call away
With 23 locations in major cities across Canada (and counting), a RCACI Alliance shareholder is always just a few short hours away from the job. And with the Alliance's 24/7 National Emergency Leak Program, they're there when disaster strikes.
RCACI is an innovative approach to an evolving industry – and one that will bring greater credibility, accountability, and results to real estate asset managers and property stakeholders across the country.