Vedder Bridge
Construction Business
The Canadian Design-Build Institute (CDBI) announced the winners of its 2018 Design-Build Award of Excellence at the National Design-Build Conference.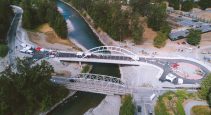 Construction Business
Emil Anderson Construction was awarded the Southern Interior Construction Association's 2018 Innovation Award for their work on the Vedder Bridge in Chilliwack, B.C.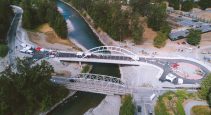 Construction Business
The Vedder Bridge project in Chilliwack replaces the existing two-lane steel thru-truss bridge which was constructed in 1947.