earthquake
Canadian Property Management
Building owners may tend to overlook some important considerations when securing insurance for a building and find themselves grossly underinsured.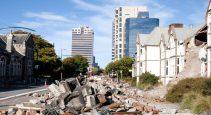 REMI Network
Researchers have drawn a link between destabilized housing conditions and a higher than normal heart attack rate in the aftermath of New Zealand's 2010 and 2011 earthquakes.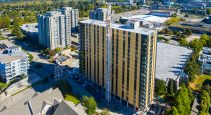 Construction Business
For Canada's West Coast, construction of seismically durable buildings is critical and research supports CLT's durability to survive an earthquake.