Calgary Cancer Centre
Construction Business
Construction of the new Calgary Cancer Centre has reached its highest point. About 163 cubic metres was used for the last concrete pour (topping off).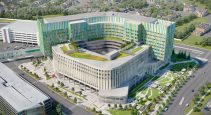 Construction Business
Construction of the Calgary Cancer Centre is on time and on budget. It will be the largest stand-alone cancer centre in Canada when completed in 2023.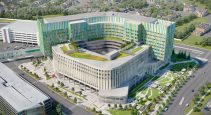 Construction Business
PCL Construction Management Inc. (Calgary) has been awarded the $1.1 billion design-build contract for the new Calgary Cancer Centre project. The Calgary Cancer Centre is