An estimated 9,000 churches and other religious spaces will permanently close in the next decade, according to a Toronto developer who is converting the 150-year-old St. James Anglican Church in Ingersoll, Ontario, into a mixed-use hub of office, event and retail space—now christened The Oxford.
"I truly believe that with some ingenuity and financial skill set, historic churches can be saved by being converted into commercial spaces instead of tearing them down to build condos," says Developer Apostolos Sigalas. "We believe St. James Church would be best used in a way that will economically and culturally benefit the community – as a microbrewery, restaurant, and multi-use event space."
The Oxford, about 30 minutes east of London, Ont., has been successfully rezoned for commercial use, offering three distinct event rooms at more than 3,000 square feet each, a commercial kitchen, production and storage facilities, two wine cellars, two loading docks, a modern furnace and boiler system, office spaces, and 38 onsite parking spots.
Sigalas' design plans started by removing all religious symbols and is now in the process of adding contemporary fixtures while protecting the integrity and character of the century-old structure.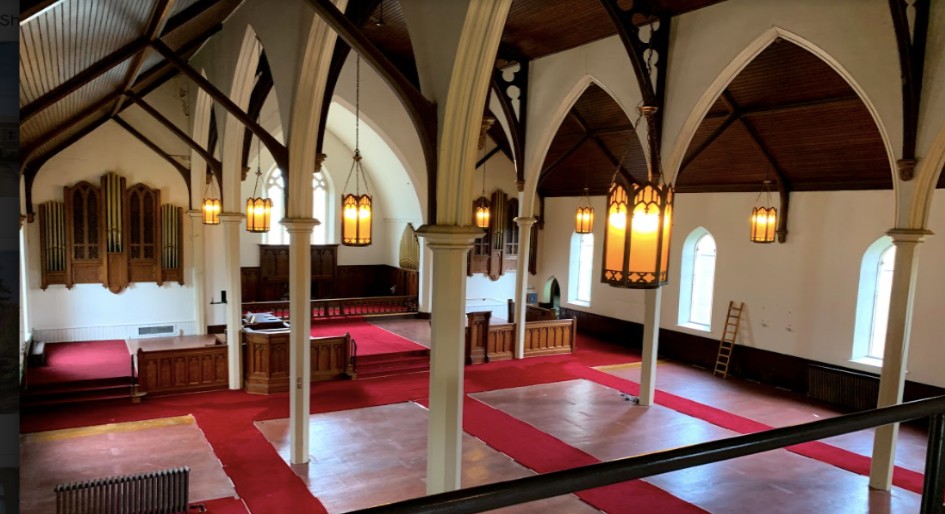 "In an effort to attract potential tenants to lease The Oxford in this precarious COVID-19 climate, I've arranged for over $1.2 million in government loans and grants that can be utilized to cover moving and renovation costs," he says
The substantial government loans and grant amounts that have been arranged for the potential tenant include:
Approved for $40,000 in municipal facade renovation grant and loan
Over $50,000 in municipal property tax grants available
Up to $350,000 government loans available for equipment and leaseholds
Up to $650,000 in federal government loans for business development costs