The kihêw waciston Indigenous Centre at MacEwan University in Edmonton is officially open.
Considered a "home away from home" for the school's indigenous students, kihêw waciston, means "eagle's nest" in nêhiyawewin (Cree). The space is one where students can grow in an environment that honours the distinctive knowledge of Indigenous peoples. The Indigenous Centre, which is open to anyone in the MacEwan community, offers cultural support with two full-time Knowledge Keepers for one-on-one sessions and group discussions.
As architect of the project, DIALOG worked closely with kihêw waciston leadership to understand their needs and teachings. As a result, the design references indigenous building traditions across Canada through the creation of a series of round and rectilinear gathering spaces within the larger area. One space contains an abstracted tipi form to create a sense of welcome. Another allows for the teaching of stories of the night sky through a fibreoptic lighting installation.
The use of natural materials and traditional colours reference indigenous teachings and natural landscapes. The landscape architecture beyond the building allows for a teaching healing garden and space for gathering and ceremonies, including a tipi and permanent fire circle.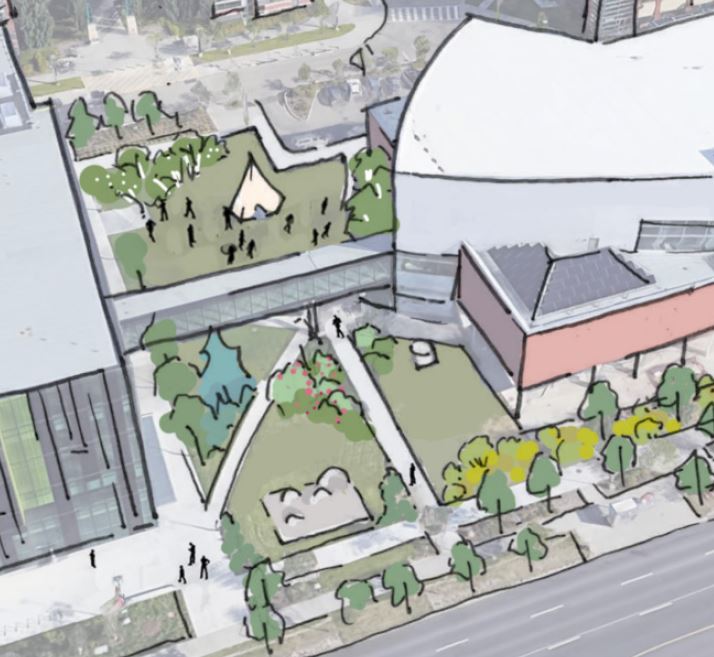 Bottom photo: DIALOG
Feature photo: MacEwan University, Twitter