Toronto has already outpaced Canada's growth rate in the last five years. This larger population means a heftier consumption market, which is increasing the size and scale of warehouse and distribution space in order to meet e-commerce demand. And with the Greater Toronto Area (GTA) and Hamilton Area expected to grow by 3.5 million people over the next two decades, some see the potential for more finished goods warehouses that can store products closer to these large consumer communities.
This is an area of commercial real estate that industry should be more aware of because its opening up opportunities. According to Gord Cook, executive vice-president of Colliers International, about one in every 20 buildings is less of a manufacturing environment and more of a finished goods warehouse space undergoing a larger, modern makeover.
"I've been in the business for about 30 years, and a large warehouse 30 years ago was probably in the 200,000 square foot range plus or minus; now it's about 600,000 square feet," says Cook.
Toronto is now one of North America's six major distribution markets, with spaces similar in size to New Jersey and Southern California. In its last Big-Box Market Report released in Q2 2016, Colliers had flagged 266 existing big-boxes in Toronto, totaling 145.2 million square feet. Such demand is coming from logistics and e-commerce users looking for modern Class A space near a good number of people.
Where distribution space is growing
Factors shaping where this warehouse space is located include how products arrive to the GTA. Most goods tend to come by truck and intermodal (two or more transportation modes). The GTA has no seaport, so goods normally land in CN's Brampton Intermodal Terminal or CPR's Vaughan Intermodal Terminal near Highway 50.
"Those are pretty important hubs because a large percentage of goods are arriving by highway or via an intermodal," says Cook. "So, there is a concentration of large distribution centres in the areas close to those yards and highways."
Access to labour is another important factor because warehouses are often seasonal; they have highs and lows because they follow the spending habits of consumers during holidays.
"The labour environment sometimes ebbs and flows as well, so access to labour is critically important," says Cook, adding that mature markets, which have invested in good housing stock, public transit and amenities, have enabled certain municipalities, Brampton for example, to succeed in supplying necessary labour for employers they attract.
However, in cities like Milton, with less but more expensive housing, the labour market is somewhat constrained, making it more difficult to open up similar facilities.
Fulfillment centres closer to Toronto
Industrial hubs in the Toronto core, like Dupont street, were bustling until the 1970s. While distribution centres aren't yet materializing in the city like they are in more suburban areas, Cook foresees the potential for more e-commerce specific fulfillment centres popping up in markets like Etobicoke and South Etobicoke, and in North York and Rexdale. There will be a need for products to be sorted into smaller courier-type vehicles that can deliver parcels to core markets in downtown Toronto where there is an "explosive residential base."
"Learning from markets in New York and other major centres, there is this trend for the fulfillment centre to support more e-commerce and more at-the-door delivery," Cook notes. "If we look at Amazon Prime and shorter timelines to satisfy customers – that will create smaller fulfillment centres closer to rooftops."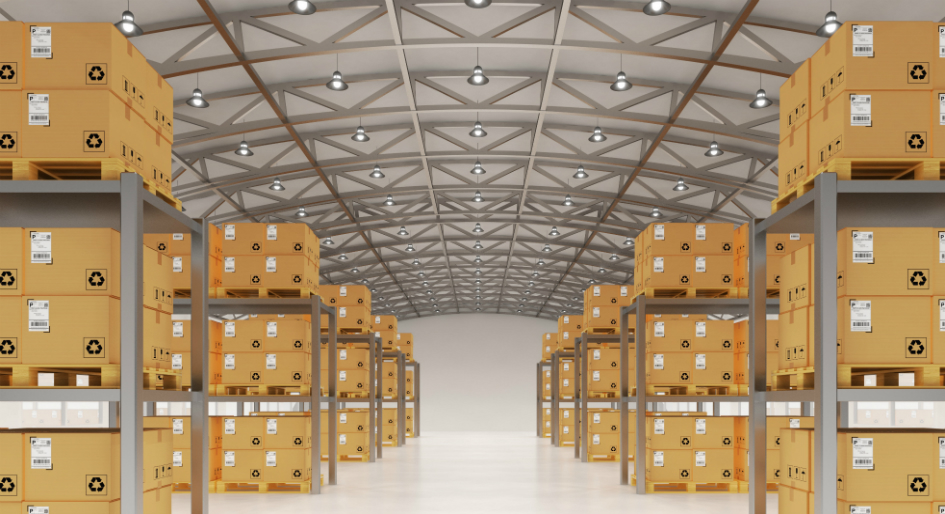 Rise of modern distribution space
Investors are acquiring older facilities and transforming them into well-located modern distribution centres to attract high-quality tenants. This kind of infill redevelopment has been increasing in the last two years, and it's something Cook expects to see more of in the future.
In December 2016, a former Zellers warehouse in Brampton circa 1975 became fully leased to occupants like Winners, Mountain Equipment Co-op and Accuristix. The old building had been torn down and turned into a new LEED GOLD-certified 900,000-square-foot warehouse at 8875 Torbram Road in
Bramalea Business Park.
"From a labour strategy, the location was excellent and in close proximity to highways and intermodal sites, but the actual physical building was obsolete from what today's warehouse required," says Cooks, thinking back to what the site used to look like."
Parts of concrete from the original building were recycled into the sub-base to divert waste from landfill and the ceiling height was raised to 38 feet high from 22 feet. The few, beat-up shipping doors were increased in number, so now there are two drive-in doors and 60 at truck level. There are also 144 trailer parking stalls.
Now the site, taller than the former warehouse, reaches 38 feet high and the few beat-up shipping doors from long ago are now in the front and back of the building.
The building boasts other modern features like wide turning spaces for trailers and room for mezzanines, storage and racking. Utilizing technology to run a more automated operation, from lighting and heating to software are all key modern efficiencies for today's supply chain and logistics operations that are becoming more specific and productive.