Peter Ballon, global head of real estate for the Canada Pension Plan Investment Board (CPP Investments) is the new global chair of the Urban Land Institute (ULI). His two-year voluntary term coincides with the rollout of the not-for-profit education and research body's three priority missions to position the built environment for a low-carbon and inclusive future. Those are:
decarbonizing the real estate sector and targeting net zero;
educating the next generation of diverse real estate leaders; and
increasing housing attainability in communities around the world.
"Peter's insights and guidance will be invaluable to ULI as we continue with our global expansion and explore new ways to make an impact in communities worldwide," attests Ed Walter, ULI's global chief executive officer. "The three mission priorities will help us deliver the mission by focusing our collective efforts on tackling a few well-defined real estate challenges where we can make a significant and measurable difference."
Among those efforts, ULI will champion an industry-wide target to reduce carbon intensity by 50 per cent relative to 2009 levels, ultimately aimed at achieving net-zero carbon by 2050, and plans to deliver five guidance resources every year to support decarbonization in cities. It will also dedicate efforts to increase housing permits and starts in select global cities in order to develop replicable strategies that all cities can apply, and it will aim to connect with 50,000 students and young professionals over the next three years.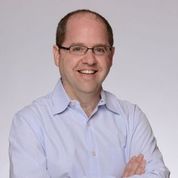 "ULI needs to focus on the greatest challenges and opportunities of the day and concentrate on where we can have the greatest impact," Ballon concurs. "I am honoured to follow in the path of many leaders in the real estate industry and serve as ULI's global chair. I will focus my efforts on delivering our mission and shaping our programs in the way that our members want to see them implemented."