With decades of experience in the field, FirstOnSite Restoration is taking the next step. On March 29, the disaster restoration specialist united its eight sister companies from Canada, the U.S., and Puerto Rico under the singular and evolved FIRST ONSITE name and brand.
"FIRST ONSITE is looking to redefine the industry with its unwavering mission to be the first to help, support and lead in the face of disaster," said Dave Demos, Chief Executive Officer of FIRST ONSITE, Canada. "This shared promise aligns our collective efforts and positions us to be the only restoration partner Canadian businesses and homeowners will ever need."
For more on this industry rebranding, and what it will bring to the property management community, we reached out to Janine Yetke, Canadian Director of Marketing for First Onsite Property Restoration.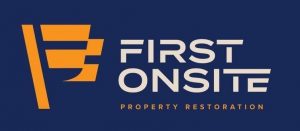 This is a big move for FIRST ONSITE.
It is. And we've been looking forward to it for a while. Until now, we've been operating under several names, including Quebec's Restauration PremièreAction, Interstate Restoration, Interstate Hawaii, Trilink Restoration Services, Super Restoration, CATCO, Rolyn and Perfection Property Restoration. Now, we're going to be known solely as FIRST ONSITE, which will help us form greater cohesion between our 80-plus branches and position the company as one North American force in property restoration.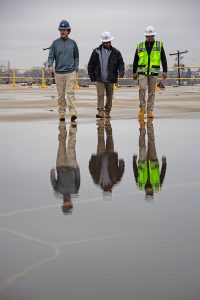 What was the motivation to rebrand?
We're constantly moving forward as a company and looking for ways to be a stronger restoration partner for our clients. Our brand promise, which we strive to live by, is to be the only partner our clients will ever need. The brand journey we've been living for many months continues on as our teams come together under our shared promise. This North American rebrand helps form the foundation for a common operating platform that delivers greater consistency and efficiency between our 2,200-plus team members and for everything we do.
Why is that consistency of service important?
We work with a lot of multinational companies that have multiple properties under their portfolio. If they're working with us, they want to know we're providing the same project management experience, reporting experience, and on-site responses from one site to the next –  even if it's across the country or the continent. So, it's the ability to be more consistent in our responses, and draw on the full resources of our company that makes a difference for our clients.
Can you give us an example of that consistency in action?
One of the best examples is our recent work in Texas during the polar vortex storm. This was a huge disaster event with a lot of property and infrastructure damage that required quick and decisive actions. This was an example where having a massive North American network to draw from was very helpful in dealing with that situation.  We were able to tap into the full breadth of our people, equipment, and resources to deal with those problems and show our clients the value of having all our brands coming together to make it happen.
Similarly, when our Canadian clients suffer losses, they know that we can mobilize anywhere, anytime, and in the case of catastrophes like the wildfire and flooding events in Fort McMurray, with incredible scale. Having a consistent approach, and access to resources and teams across North America provides peace of mind to our clients when they are facing distressing situations.
What's next for FIRST ONSITE? 
We are constantly seeking new ways to bring more value to our clients. One of the areas we're really investing in is the area of preparedness and property resilience, which means working with clients to design and implement emergency preparedness plans so they know exactly how to respond when they're hit with a disaster and exactly how we're going to support them every step of the way.
We're also intent on drawing on the depth of expertise within our various industry specialties to meet clients' unique needs. Besides our scale to handle large jobs and mobilize massive amounts of resources, we have regional expertise in various specialties. With our one company approach, we're working closely to learn and share skills among our teams. That approach, combined with our local knowledge, allows us to serve our key commercial clients in all asset classes, especially those supporting critical businesses in our communities. So, it's looking for opportunities like this within our growing network to share perspectives and best practices.
#becomingFIRSTONSITE: The story of our new logo from FIRST ONSITE on Vimeo.
FIRST ONSITE
is a leader in disaster remediation, property restoration and reconstruction services, helping North America Restore, Rebuild, and Rise after catastrophic events of every kind. Learn more about the FIRST ONSITE rebranding at
becomingfirstonsite.ca
.