Scott Construction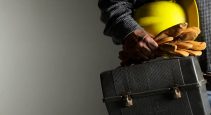 Construction Business
Scott Construction Group and ITC Construction Group have partnered to launch the #LunchBoxChallenge to recognize workers on their jobsites during COVID-19.
Construction Business
Vancouver-based Scott Construction Group is entering the Ontario market with its first project with Element Project Services.
Construction Business
Scott Construction Group has announced the appointment of Darin Hughes to the position of president and chief executive officer.