SFU
Design Quarterly
The $126 million Simon Fraser University (SFU) Sustainable Energy and Environmental Engineering Program (SE3P) building was officially opened this April.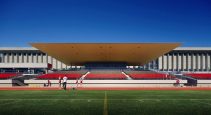 Construction Business
Construction has begun on a new stadium at Simon Fraser University's (SFU) Burnaby Mountain campus. Chandos Construction is building the project.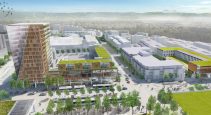 Construction Business
Scheduled to complete in 2022, the SFU Art Museum will be a teaching museum, creating interdisciplinary learning and research opportunities.