PVC
REMI Network
A report released by Clean Production Action assessed the chemical footprint of more than 250 products commonly found in hospital pediatric patient rooms.
Canadian Property Management
Cool roofs have replaced traditional asphalt roofing, which was the norm for decades thanks to there being little concern for insulation and heat loss.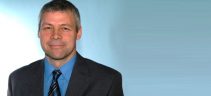 Building Strategies & Sustainability
The CCME and the Canadian packaging industry are working toward eliminating PVC in rigid plastic packaging. Does PVC in building products present the same kind of concerns that the CCME has raised about packaging? Which products often contain PVC and what are the alternatives? Morrison Hershfield's Mark Lucuik weighs in.