Greenhouse
CondoBusiness
Curated Properties and Windmill Developments have teamed up to introduce residential agri-tecture to their newest project, The Plant.
Canadian Property Management
Cool roofs have replaced traditional asphalt roofing, which was the norm for decades thanks to there being little concern for insulation and heat loss.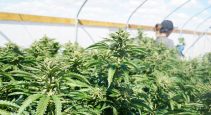 Canadian Facility Management & Design
Aurora Cannabis has completed the design, engineering and tender process for phase one of a 600,000-square-foot, fully automated greenhouse in Alberta.