Leadership
Canadian Facility Management & Design
An expert provides five tips for leaders implementing organizational change in the workplace, to avoid leaving the rest of the organization in the dark.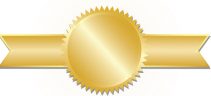 CondoBusiness
The CHBA has named the winners for its Association Leadership Awards, presented during the Association's 74th National Conference in St. John's, N.L.
Canadian Facility Management & Design
Facility managers can and should go beyond the 'manage' label in their title and provide leadership within their organization. An expert shares how.