convention centre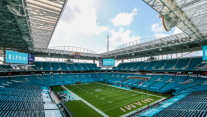 Facility Cleaning & Maintenance
Large-scale facilities face specific difficulties during the pandemic with operations like stadium cleaning a massive undertaking.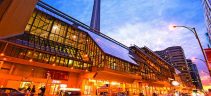 Canadian Facility Management & Design
In the same week, the Metro Toronto Convention Centre (MTCC) received a LEED Gold certification from the Canadian Green Building Council (CaGBC) and a Sustainable Tourism Award from the Tourism Industry Association of Ontario (TIAO). The LEED Gold certification was achieved for the MTCC's south building in the Existing Building: Operations & Maintenance category, making the facility one of the first Canadian convention centres to earn the recognition.