Canadian mortgages
REMI Network
A vast majority of Canadian home owners expect they will have no difficulty in making their mortgage payments, according to a new report.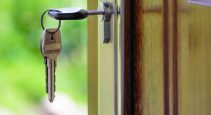 REMI Network
Affordability was the most important necessity for the majority of home buyers this year, according to CMHC's annual Mortgage Consumer Survey.
CondoBusiness
CIBC's chief economist Benjamin Tal's indicates that while the B-20 mortgage stress test has cooled the Canadian market, it might be time to loosen the reigns.