bird collisions
Construction Business
Tatras sees huge potential for engineered netting systems to be deployed across Canada such as on bridge rehabilitation projects.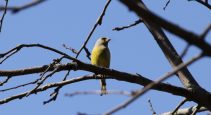 REMI Network
Many feathered friends won't be making it to their northern breeding areas this spring due to fatal collisions with reflective and transparent glass.
Facility Cleaning & Maintenance
Preventing avian collisions in urban settings may not be a maintenance priority, but municipal bird-friendly standards are only going to get tougher.