They are developers, architects and interior designers helping to manifest some of the country's most dynamic condos and master-planned communities. During a time when women are bearing the brunt of real estate job losses—in Ontario, it's 14,300 of the roughly 16,000 positions the real estate sector cut last year—here are just a few of the women pushing industry standards forward to create more habitable and sustainable spaces.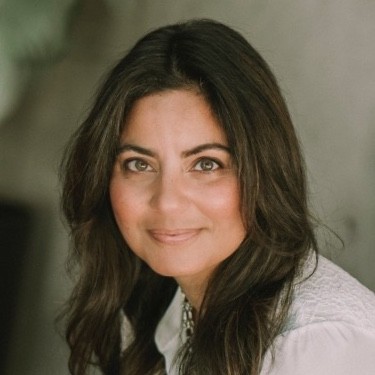 Roya Khaleeli, director, sustainability and innovation at Minto Communities. Current projects: North Oak, Oakvillage, Union Village
One of my earliest experiences with sustainability was at 12 years old when I was told that the reason factories dump chemicals into rivers was just the cost of business, and that just didn't make any sense to me. Now, years later in my career, I am driven by a commitment to shift our industry to do better in a way that is still good for business. We're at an exciting time where we know that residential is ripe for change to improve comfort, resilience and health and expect home performance to continue to improve both for single-family and high-rise homes. However, we're also at a point where we need to think bigger than marginal improvements to our existing systems – we need to implement significant changes to improve energy efficiency and reduce carbon emissions.
Now, new business models for renewable energy technologies mean they are more viable to integrate into new communities. An example of this is ground source energy, which leverages the consistent temperatures underground to deliver heating and cooling more efficiently. Minto is exploring how we can incorporate ground source energy into communities we are planning today. We're also focusing on making net-zero energy homes more widely available in our communities. Net-zero energy homes (as certified by the CHBA) are built to use significantly less energy through a well-insulated air-tight envelope and better performing HVAC systems. They also generate energy—perhaps through solar panels—enabling the home to produce as much energy as it consumes. We are committed to continue to pursue the best of green building practices in the homes we build.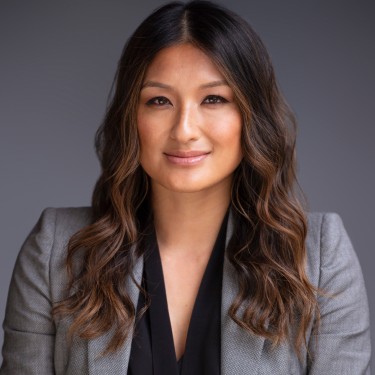 Krystal Koo, head of sales and marketing, Dream Unlimited. Current projects: Canary House, Brightwater, Zibi, Gehry Project
My role is to lead and strategically advise on all facets of the marketing and sales processes across our portfolio. It's an exciting, fast-paced job where no two days are the same, and I get the opportunity to work alongside talented people within our company and across the industry.
At Dream, I play a role in creating environments that are inclusive for all and promote positive change in the world for people of all ages and backgrounds. I'm personally motivated to implement these values across our portfolio including Zibi, our 34-acre interprovincial master-planned community. It's one of the most sustainable communities in Canada, developed in close consultation with Indigenous communities. Throughout this entire project we have been working hard to ensure the site is a place for all and creates positive social outcomes for our future.
I recognize that as a woman in this industry, I am very fortunate to be in the position I am in today. We've always worked hard to raise women up in our company – currently 50 per cent of our board, 45 per cent of management, and 31 per cent of executives consist of women, and we're actively working on further supporting diversity and inclusion within our organization and through our work. I know our industry still has a long way to go, but my hope is that I can motivate young women. Real estate development is an exciting, dynamic career where you can have real, tangible impacts on the built environment and people's lives. It's an extremely rewarding and fulfilling career choice.
Christina Giannone, vice-president of development for the Brightwater team, representing Kilmer Group, DiamondCorp, Dream and Fram+Slokker
Having exposure at a young age from my own family in the industry, I quickly learned the significance and responsibility of the role developers play. Homes are the single biggest purchase that an individual makes, and they become the spaces where life happens and so many memories are made. Being a part of that process with the Brightwater team and creating that opportunity for someone is what really drew me to real estate development, and to this day, I am honoured and proud to be part of it.
As a community builder, I see an immense responsibility for smart planning, as we are shaping the future of not only a future resident, but also that of a neighbourhood, a village and a city, and what it means to live, work, learn, visit and play there. We are developing and offering lifestyle choices, so careful thought in planning and design are critical in new developments to foster and support the health of a community.
Adèle Rankin, managing principal, B+H's Vancouver Studio. Current projects: Hollybridge at Rivergreen, Telford on the Walk, Parkside at Lynn, Verante Hotel, Westin Bear Mountain
Now, more than ever before, we are all focused intently on the home. The importance of home and the desire for design-driven personal spaces have seen the two main focuses of my career at B+H intersect: hospitality and residential. Both sectors continue to inform each other, from hotel-inspired amenity spaces in multi-residential to personalized hotel rooms.
Canada's robust housing market has provided a lot of opportunity for architects and designers to get creative and entrepreneurial within this intersection. Currently, our team is working with many prominent developers to differentiate and upturn the typical expectations of tower living. I'm helping to provide residents with exciting, comfortable, and design-forward homes that draw from a deep well of experience and love of hotel and hospitality design. My goal is to help deliver homes that can adapt, flex and grow with each resident as their lifestyle evolves.
Laura Abanil, studio director, Elastic Interiors. Current projects: Canary House, Toronto; Durmitor Resort Montenegro Hotel & Villas, Durmitor, Montenegro; Marriott Hotel, Milan, Italy
As a proud Canadian interior designer, I love this field because it has enabled me to dream. Our thoughts and visions allow others to dream and their aspirations come to life. The creative field is a passion that gives me a sense of purpose, knowing that I can develop environments that allow for meaningful experiences, true connections and new memories to be made.
My profession has given me opportunities to travel the globe extensively. International work has enabled me to have a unique perspective on why coming home feels so special. I was humbled by the opportunity to be a part of an amazing project team that allows us to create within our very own hometown. Canary House (our first Toronto project), in Canary District, is an opportunity to play a vital part of influencing the energy and vibe of this upcoming neighbourhood—one that was already embedded with so much character. Using my passion and strong background in luxury hospitality, I apply those same principles in the residential market. My personal philosophy aligns with Elastic's—really looking at the end user as a main source of inspiration; promoting inclusivity and providing beautifully authentic spaces for people to socialize, recharge and rest.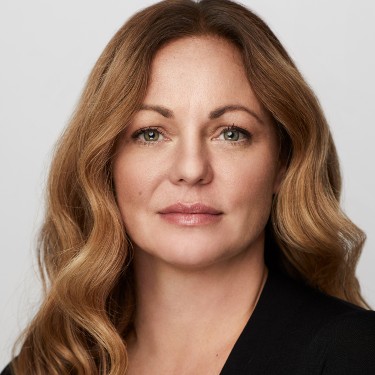 Suzanne Wilkinson, principal at Figure3. Current Projects: Transit City, The Well, 8 Wellesley
It's amazing how much the residential landscape has changed in the last decade. Figure3 won its first residential project in 2010. I was a senior team leader in our workplace studio at the time and was designated as the project owner. It was a success, and thus our residential studio was born. Three years later we brought on an industry leader who specialized in residential, and we've since built it into an in-demand practice.
The quickly changing needs of residents today means we have to adapt and reimagine the living experience, which is an amazing challenge and opportunity for our multi-sector team. While I don't focus specifically on being a woman in business or this industry, it is definitely great to see the industry becoming much more fairly balanced. There is a lot more diversity now within the construction and development industry, including architectural and engineering practices, which I am very pleased to see.
One of the main challenges developers face is differentiating their projects from the competition. I've always been proud that Figure3 doesn't come with a prescribed look. It's not simply about designing beautiful spaces, but understanding what is important to the client and tailoring the designs to each specific project. We design in workplace, residential, hospitality and retail; so lots of knowledge and insight is shared across these studios.