Pritzker Prize winning architect Shigeru Ban, renown for his deft use of renewable materials and disaster relief architecture, is planning to design his tallest structure ever for Vancouver's Coal Harbour neighbourhood.
Ban will collaborate with PortLiving, a Vancouver-based real estate developer, on the construction of a residential building expected to "set a new standard for luxury urban development, sustainability, and engineering innovation."
"We are extremely excited by Shigeru Ban's decision to bring his craft to the Pacific Northwest, where we expect he will be embraced for his environmentally-sustainable approach, creative integration of outdoor living, and his leadership in innovation," said Macario (Tobi) Reyes, founder and chief executive officer of PortLiving.
Further details will be unveiled later this year for what will be Shigeru Ban Architects first project in Canada.
Some of Ban's famed projects include the Centré Pompidou-Metz and Cité Musicale in France, the Aspen Art Museum, the Nomadic Museum and MoMA Paper Arch in Manhattan and the new headquarters for Swatch and Omega in Switzerland.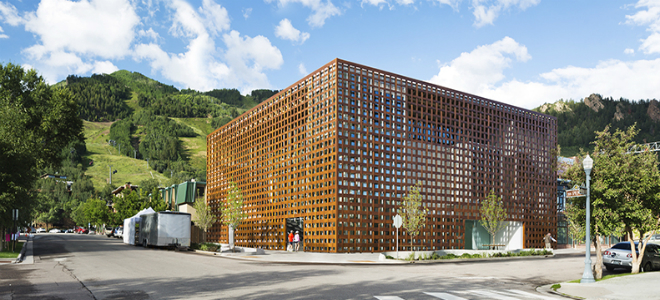 Photo, Aspen Art Museum, Colorado, U.S.
His disaster relief work extends to an array of projects including the Nepal House Project that was built in Kathmandu, following the deadly earthquake of 2015. The houses were built using rubble bricks from collapsed homes and other local, salvaged materials.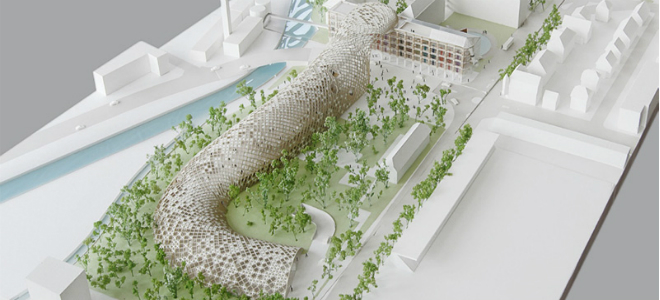 Photo of Swatch headquarters in Biel(Bienne), Switzerland.
"Shigeru Ban Architects is thrilled to design our first building in Canada that is reflective of the beautiful natural surroundings, while at the same time captures the inspiring views," said Dean Maltz, partner at Shigeru Ban Architects (USA).
Top photo: the recent New Civic Hall in Ibaraki,Japan. Courtesy of Shigeru Ban Architects.