Tridel unveiled a new innovation suite at Ten York Street in Toronto, equipped with an array of smart home technologies.
Everything from smart fridges that tell you when you're running low on groceries to kitchen sinks that pour a glass of water, from wireless mobile charging pads to a music-playing toilet, the technologies blend smoothly into the interior finishes.
"When we conceptualized this project, our vision was to create a luxury home experience unlike any other," said Stella Salvador, principal interior designer, Tridel.
Upon entering the suite, residents will be able to activate key features through voice control, like the centralized lighting, audio visuals and motorized blinds.The suite's system control panel can be controlled by voice, phone, or touch, and can be programmed with different scenes to customize the suite experience at key times throughout the day – opening and closing blinds or turning lights on and off at sunrise or sunset for instance.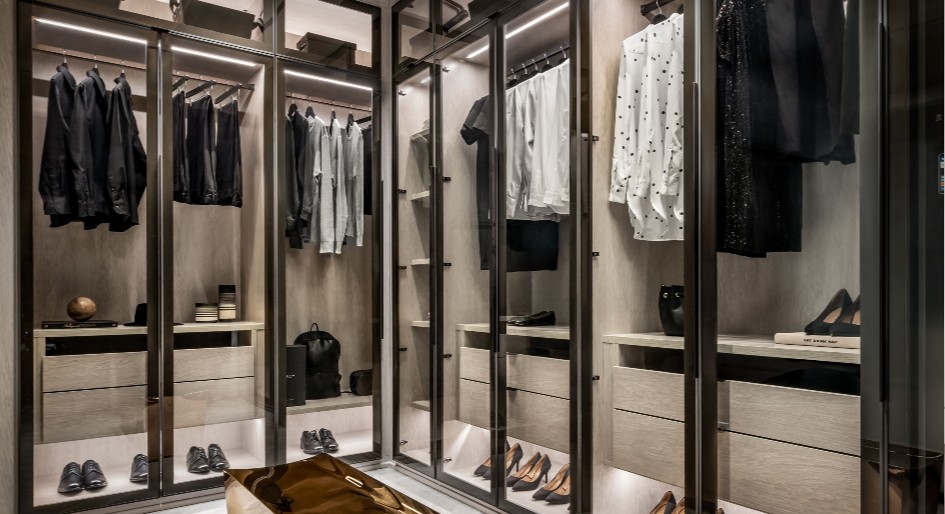 In the central living area, the first of four wireless charging pads throughout the suite make access to device power consistent and easily accessible. An ultra short-throw laser projector offers HD viewing and entertainment, while maximizing space and aesthetics by sitting in the millwork below the screen rather than hanging from the ceiling. All features of the suite are seamlessly tied into the overall concept and design of the space and most are synchronized with the assistance of smart home assistants like Amazon's Alexa.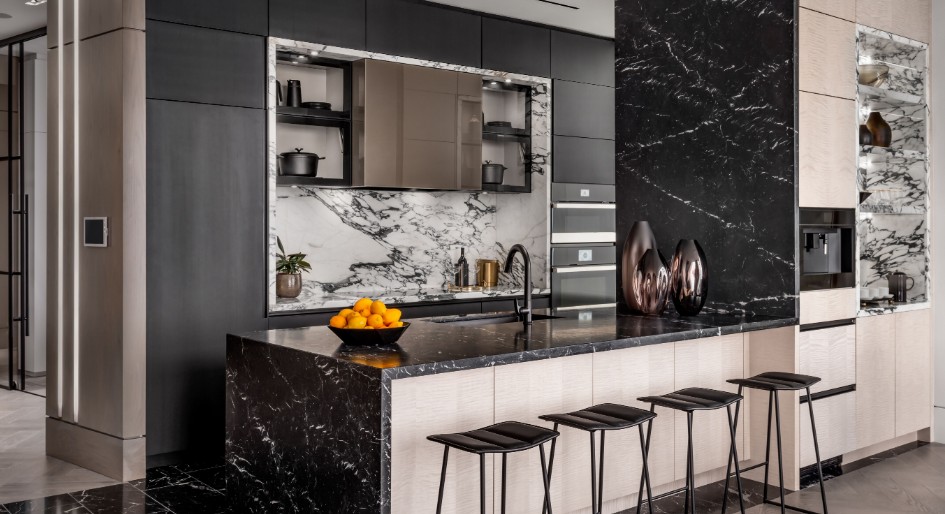 The kitchen features smart home appliances controlled through the associated mobile app. Smart technology can monitor the wall ovens. Plumbing fixtures like the kitchen faucet can also be controlled to complete tasks, like pouring a specific amount of water for a recipe. The powder room features a smart toilet with built-in speakers to play music, a heated seat and foot warmer, and more.
In the master bedroom, a glass partition goes from opaque to transparent with the touch of a button, offering opportunities to enjoy natural light or disconnect in privacy. An entertainment wall provides another smart TV system along with an electric fireplace, which uses mist and special lighting to create realistic looking flames. The ensuite bathroom has heated floors, a smart mirror that can be voice controlled and change lighting, a smart shower with voice-controllable water temperature and flow rate, and an AV-connected vibracoustic bath which can use sound to vibrate the water in the tub.
"As our lives get busier and more hectic, we're all looking for ways to simplify the everyday and find more time to pursue leisure or spend time with loved ones," said Adrian Wang, Director of Innovation and Sustainability, Tridel. "With the innovation suite, we saw an opportunity to seamlessly integrate technology without compromising design. We're using smart technologies to find modern conveniences and enjoy new luxuries, while also introducing new opportunities to build community and connection with the rest of the building's residents and amenities."