As a property manager, your days are filled with time-consuming tasks, and on top of this, you are responsible for your residents' safety and wellbeing across the multiple properties you manage. When an emergency strikes, having a quick and efficient course of action to reduce the severity of the impact can protect residents' lives, belongings, and your property.
When managing multiple properties, it can be difficult to mitigate against every major liability at each location – whether it's a fire, smoke damage, intrusion, theft, or water damage. However, a professional security monitoring and automation system can provide a simple solution to improve property and resident outcomes. For example, in the event of a fire or break-in at your property, TELUS Custom Security Systems can send an emergency signal, via a dedicated cellular connection, to a monitoring station staffed 24/7 with certified security analysts. They'll quickly assess the situation and dispatch your local law enforcement or fire department.
You can even send an emergency signal to your monitoring station from your phone if your residents are in danger, so everyone will be kept safe while help is on the way. There are a number of ways security and automation can help you manage the safety of residents seamlessly and avoid costly disasters.
Real-time alerts from fire and smoke detectors, water leak detection, as well as camera and motion sensors, will remove the stress of risk management from the equation. You can get back to efficiently managing multiple properties with the peace of mind that emergencies can be managed in real-time to prevent the worst-case scenario for you and your residents.
Automatic alerts from fire and smoke detectors save lives
If you or your residents are away from the property during an unexpected emergency, automatic alert emergency services bring peace of mind for everyone. Certified with Underwriters Laboratories of Canada (ULC), TELUS Custom Security Systems offers protection with the highest standards in security monitoring and response times on average less than 30 seconds(1).
Your residents can feel at ease knowing that their home, family, and valuables are important and will be protected regardless of their whereabouts.
No more sky-high bills from water damage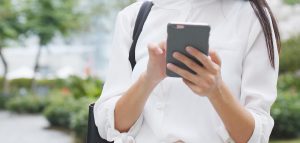 The unfortunate reality is that water damage from burst pipes, drips, and leaky appliances are all too common and very costly. The long-term financial stress and hassle of fixing damaged units can become all-consuming for property owners and managers, taking away from the other properties and residents who need attention. Automation and security systems will ensure water leaks are detected and an alert is immediately sent to your smartphone so you can take action and prevent excessive damage.
By installing and configuring water sensors throughout your building, the water system will recognize where each one is, enabling it to instantly pinpoint the location of a detected water leak. For ultimate control, you can have an automatic shutoff valve installed on the water line coming into your property. These devices allow the valves to be closed, shutting off your water and minimizing damage.
"Water damage as a direct result of unexpected flooding is a major issue that Property Managers face on a regular basis.  Damages related to these incidents, regardless of their scale, lead to unexpected costs, displaced residents, and unnecessary waste. Our goal is to prevent as many of these incidents as possible by alerting Property Managers in real-time using innovative technology that either eliminates the risk of flooding or detects and stops a flood as it is happening," says Erin Walker, Director of Smart Communities & New Growth Markets, TELUS.
Every move captured for quick action in case of intrusion or theft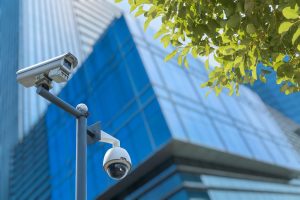 Through a network of sensors, a security system conveys accurate, relevant, and real-time information about what's happening inside and all around the Smart Building. This sensory system is used as a foundation to build intuitive security solutions based on activity in the property.
Combined motion detectors and cameras will instantly capture and relay live video clips of unusual activity to our 24/7 monitoring stations, which you will also see on your smartphone for immediate review. This video verification system is completely wireless and can be powered by batteries, so you can protect even your remote areas. Not only will this provide you and your team with an additional layer of security, but residents can feel secure both in and around your property. Panic stations can also be strategically placed around your property to ensure your residents are always protected, such as in underground parking and outdoor common spaces.
Efficient, connected Smart Building solutions powered by TELUS' world-leading network
A custom-built professional system that addresses your unique needs will provide you with peace of mind while increasing the value of your property. You can prevent fire, smoke, water damage, and theft while enhancing residents' quality of life at your property.
With a variety of solutions tailored to your unique needs, TELUS Smart Building offers automation and security solutions to protect the properties you manage, ensuring that you always have actions at your disposal to improve residents' safety. With over 200 years of acquired industry experience, TELUS can help transform your property into a Smart Building.
To learn more about custom Smart Building solutions, visit telus.com/smartbuilding and book a free consultation today.
(1) Fire alarm signals are sent according to ULC's required response time given the severity of the event, site location, weather conditions, or any other unforeseen circumstances.