Few topics were more heated than climate change in 2018. From record storms to unprecedented wildfires, and major floodings to severe snowstorms, there was no shortage of headlines covering natural disasters from around the world. Combined with dire warnings from the 2018 United Nations Climate Change Conference and other environmental summits, the message is hard to ignore: natural disasters are on the rise; and for many, the risks are no longer hypothetical.
"The intensity of these events are nothing like we saw even 10 years ago," agrees Dave Demos, Chief Executive Officer with FirstOnSite Restoration. "Cities are growing, populations are expanding, and we're beginning to encroach on areas that were never historically populated. All this in combination with climate change conditions has many of our clients becoming more aware of the frequency and severity of natural disasters and more proactive about responding to them."
Indeed, 2018 was a year of ever-increasing awareness for both companies like FirstOnSite and its clients. News of B.C. wildfires, record flooding in New Brunswick and unprecedented storm systems throughout North America have made commercial property stakeholders wiser to the reality of natural disasters and the risks of pushing emergency preparations aside.
"We've seen these weather-related events become more of an issue over the years, but now that the general public is taking notice, we find that clients are more willing to work with us up front to mitigate their risks," says Bill Fender, Senior Vice President, Commercial Property Portfolios with FirstOnSite.
According to Fender, Canadian companies are investing more time, focus, and resources into working with firms like FirstOnSite to design emergency management and business continuity plans, conduct staff training exercises, and implement programs that keep emergency preparedness top-of-mind among their workforces.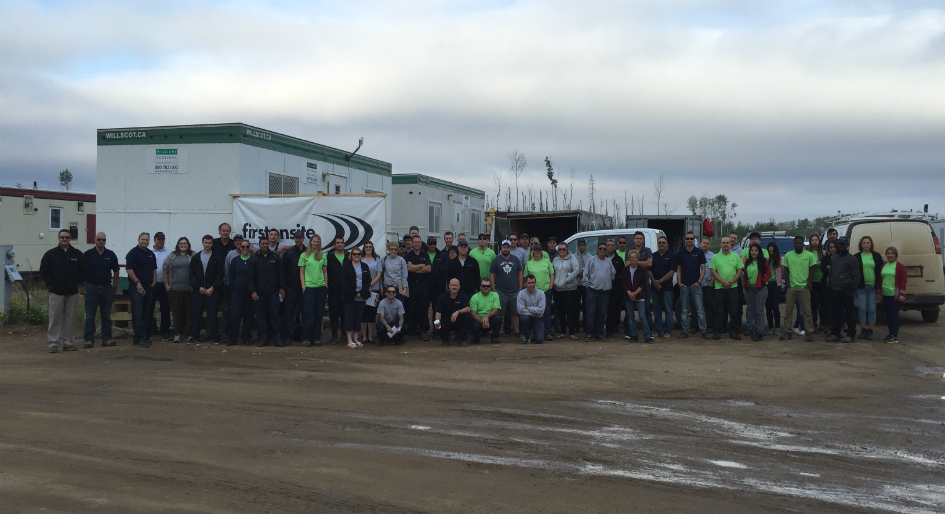 Moreover, Fender says more businesses are recognizing the need to take stock of their essential resources and have a plan to restore them when disaster strikes: "Clients are becoming more aware of the fact that it's not just about surviving an event, but having a contingency plan in place that accounts for the resources they'll need to get back to operations."
Those resources, he continues, include everything from core utilities (e.g., water and electricity) to key systems. They also comprise the real people within a business's workforce who often face their own challenges returning to their jobs.
"When companies are hit with an event, they sometimes forget how their workforce has been impacted as well," explains Bill Short II, Executive Vice President, Large Loss North America. "They may not be able to come to work because they're dealing with their own challenges, or they may not be able to do their jobs effectively because you don't have certain systems and resources for them. Fortunately, clients are taking this human element into consideration more often in their disaster planning – and to their benefit."
Not that getting back to business is ever easy, he adds. As FirstOnSite has experienced first-hand during its responses to the B.C. and Fort McMurray wildfires, it's common for entire regions to be cut off from standard communications and resources. As such, FirstOnSite has also spent years refining its own approach.
"We have learned to adapt to this new normal just as much as our clients," says Demos. "That means overcoming the challenges of working in a disaster zone, being prepared with resources and equipment, using the latest technologies, and building stronger relationships with first responders and government partners – all while remaining empathetic to very real human emotions and losses that can surround these incidents."
No doubt, 2018 saw attitudes evolve around natural disasters and emergency planning. Nevertheless, Fender notes there are still numerous organizations that don't have a plan in place, making 2019 the year to catch up: "We see client awareness growing, but there's still a long way to go. For us, that means continuing working with the business community to provide end-to-end emergency response strategies and driving home the fact that if they truly want to be a resilient operation they need to plan ahead now."
FirstOnSite Restoration is a leading Canadian-based disaster restoration company providing remediation, restoration, and reconstruction services nationwide, as well as for the US large loss and commercial market. For more information, visit www.firstonsite.ca.