Statistics Canada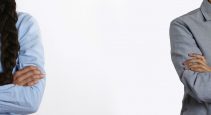 REMI Network
Verbal abuse is the most common type of harassment reported by Canadian workers according to a new study titled Harassment in Canadian workplaces.
CondoBusiness
The 2017 federal budget released last week allocates funds to shedding light on blind spots in national housing data.
CondoBusiness
The total value of building permits rose 14.8 per cent in June to $7.7 billion, following a 13.9 per cent drop in May, reports Statistics Canada.