prison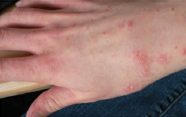 Facility Cleaning & Maintenance
Women's Huron Valley Correctional Facility, a Michigan women's prison has been closed to visitors to treat a scabies outbreak that has afflicted the inmate population for more than a year.
Canadian Facility Management & Design
Over the next two years, Ontario will be installing advanced technology full-body scanners in all 26 adult provincial correctional facilities as part of its corrections
Canadian Facility Management & Design
A new $42.3-million correctional facility has officially opened in Priestville, N.S. Known as the Northeast Nova Scotia Correctional Facility, the jail replaces the aging Antigonish and Cumberland penitentiaries, built in 1948 and 1890, respectively. The new building is the second largest correctional facility in the province.