Legionnaires' disease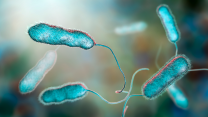 Facility Cleaning & Maintenance
Legionella is a type of bacterium found naturally in freshwater environments, making it a critical consideration on water restoration projects.
REMI Network
New Legionellosis protocol outlines proper maintenance and safety practices associated with evaporative cooling systems.
REMI Network
A report from the Center for Disease Control and Prevention in the U.S. found that patients in health care facilities are at risk for Legionnaires' disease.