Coquitlam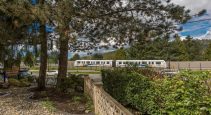 Canadian Apartment Magazine
Colliers announced that it has sold a high density, mixed-use development site, located steps from the Burquitlam SkyTrain Station in West Coquitlam, B.C.
Canadian Facility Management & Design
The City of Coquitlam and the YMCA of Greater Vancouver have signed an Agreement in Principle to develop a new 50,000-60,000-square-foot community recreation facility in the Burquitlam community of Coquitlam, B.C. A site for the new facility has not yet been selected, though city officials are eyeing the location of the future Burquitlam Evergreen Line rapid transit station.