climate target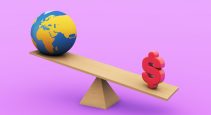 CondoBusiness
We should be asking our reserve fund planners to look at the Paris accord target dates and compare the end-of-life replacement of our gas-burning appliances against the target dates.
Construction Business
The B.C. government has introduced first-of-its-kind climate legislation in North America, setting out legal accountability requirements to achieve targets.