Cities
REMI Network
Socio-economic and real estate market trends are analyzed to gauge the pace at which cities are attracting people, companies and capital.
CondoBusiness
The share of foreign ownership in condominium apartments located in Canada's major urban centres remains low, according to a new CMHC report.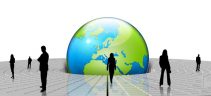 REMI Network
The endeavour complements the Resilient Communities for America campaign, which has gained endorsement from local elected officials who have pledged to build cities and towns that can bounce back from extreme weather and economic challenges.