economic growth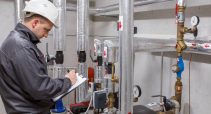 Construction Business
A recent survey by HRAI found that most firms in the sector have experienced a drastic drop in business during the COVID-19 pandemic.
REMI Network
Socio-economic and real estate market trends are analyzed to gauge the pace at which cities are attracting people, companies and capital.
Canadian Property Management
While Alberta's economy is set to lead the country this year, British Columbia will once again take over in 2018 as the provincial growth leader.