Consumers are increasingly turning to online shopping. It's quick, easy and can be accessed around the clock from the comfort and privacy of home. As the volume of online purchases grows, the need for an effective parcel delivery system is vital. This is especially true for people living in condos since the parcel is received by the security guard or concierge on duty.
As such, now is a good time for property managers and condo boards to evaluate their current delivery processes and to prepare themselves for higher volumes of online purchase deliveries. A disorganized or poorly managed parcel delivery system can present unnecessary and avoidable challenges. Just one lost package can easily cost the corporation money, tarnish its reputation and create a dispute with owners.
What can condo boards and managers do to prepare for package deliveries? What is their current process? And should it be updated?
Here are some key points to consider:
Tracking
No one wants to deal with lost or stolen packages, so having a reliable tracking system in place is a clear priority.
It's important to record the receipt of all received parcels, including details such as time of delivery and recipient. This information should be saved in a searchable database for accessibility and accountability. It's also important to ask for and keep a record of signatures when parcels are released to owners as evidence that the parcel was delivered.
The system should be appropriate for the scale of the condo. Smaller condos may be able to manage with a paper-based system for accepting parcels. However, larger condos likely to see higher volumes of deliveries will likely require a more sophisticated system.
Just as technology has facilitated online shopping, it has facilitated digital package-tracking systems that automate these critical processes.
Storage
Often overlooked, storage is another key aspect of a condo's package-receiving system. Organizing parcels requires space and a Tetris-like strategy to maximize available space and enable quick retrieval.
Here are a few tips to establish a well-functioning storage room:
Log a brief description of the parcel in the tracking system so that it's easier to find.
Write the unit number clearly on the front of the parcel. (Placing parcels numerically along the shelf will also make them easier to find.)
Organize by parcel size; large parcels should be stacked on lower shelving, and medium to small parcels should be placed on middle to top shelves.
Place envelope-type parcels that do not fit directly into the mailbox into a filing cabinet or drawer and organize them by unit number.
Starting with these few small changes will help achieve a more organized and useful storage room quickly.
Parcel waivers
Parcel waivers are an extremely important tool to manage risk when accepting parcels on residents' behalf. If the corporation doesn't have a parcel waiver system in place then it's liable for anything lost or damaged.
Policies and approaches to this topic vary between condos; while some condos forego the waiver process and accept the associated risks, others will not accept parcels for a resident without a signed waiver on file. Each board must decide for itself what level of risk it is willing to accept.
If a board does require a waiver, knowing which residents have signed a waiver and which ones haven't is extremely important. Having a reliable waiver-tracking system, which can also be digitized, helps ensure parcels are accepted only for those who have signed a waiver.
Notifications
Most residents that make online purchases want their parcels as soon as possible, so they want to be notified as soon as it arrives. Most condos put a sticky note onto a residents' mailbox to let them know, but notes can go missing, fall off, etc. There are newer ways to alert residents to the arrival of their parcels. Tech-savvy residents may prefer to receive an email, text or in-app push notification, while not-so-tech-savvy residents may prefer to receive notifications via voicemail or digital screen in the mail room.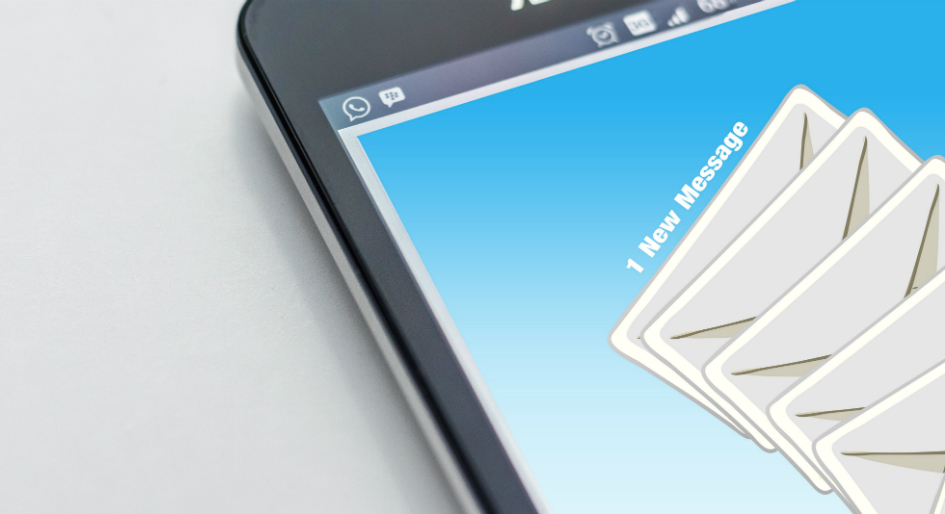 Identification and signatures
Identification and signatures should be checked and gathered upon release of any parcel. Ensuring the parcel is being released to the rightful owner is vital to residents' privacy and security. It is also a way to record that the parcel was indeed picked up by the right person and not lost or misplaced by the corporation.
Record
Record all vital touch points of a parcel's journey, from the moment it is received to the moment it is collected by the resident. This will ensure supporting documentation is available if a resident enquires about a lost parcel. Residents can come back 30, 60 or even 90 days later to inquire about a missing parcel so it's important to be able to respond with reliable records of whether or not the parcel was received and/or collected.
Periodic audits
Periodic audits are a great way to check records against storage inventory and give management an opportunity to address any anomalies promptly. Audits should be conducted by a member of the security team on a regular basis; most professional security companies do this monthly. Having a good auditing system in place will not only assist in conducting audits more efficiently, it will assist in determining whether there are any areas of the receiving/delivery system that may need fine tuning.
As the holiday season approaches, condo boards and managers can prepare for the influx in parcel deliveries by reviewing their processes with these key points in mind. The best solutions are simple and scalable, and as a result can be quickly adopted by residents in the condo. And happy residents will make for a happier holiday season for everyone.
Brian Bosscher is the president and founder of Condo Control Central, a leading Toronto-based company that provides web-based communication, management and security cloud solutions for condominiums of all sizes. He is also a former board member, having served more than 12 years as both treasurer and president. He can be reached by phone at 647-557-8479, or by email at [email protected].