Commercial real estate management teams are under pressure to control expenses and operate efficiently. These goals can be challenging to balance; and understandably, teams may prefer to tackle everything in house out of concern for data security and control.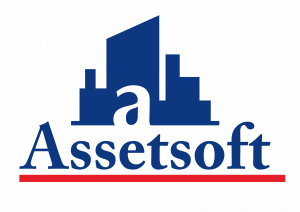 "Managing a property is much more complex and cost-consuming than it used to be, but like many other modern-day operations, the right partners and technologies can make a huge difference, " says Akan T. Rajah, Managing Partner with Assetsoft.
Advances in remote technologies and data security systems have made outsourcing a more attractive option for property management teams. Moreover, technologies like automation, cloud computing, and user-friendly platforms are unlocking numerous advantages. This is particularly true when used by industry SMEs (subject matter experts) who know the business inside and out and can make the best use of these tools.
"It's about making lives easier for commercial property management talent," adds Rajah. "With remote work and operations becoming the new norm in the post-pandemic, many are now recognizing and embracing the cost and time-saving benefits of outsourcing."
There are many areas where commercial real estate management teams can unlock savings. Ahead are four areas to consider.
Outsourcing back-office accounting
There are ample benefits to shifting back-office tasks to a third-party SME like AssetSoft. For one, it enables property management teams to free up valuable time and talent. This helps talent focus on strategy-building and improving relationships with their customers, and lets the company focus on core competencies. Also, outsourcing affords property management teams the peace of mind knowing their finances are being overseen by specialists who understand the industry, who are fluent in industry accounting software, and know how to find savings and efficiencies from any operation.
For example, Rajah adds: "Our offshoring model leverages the strength of conventional outsourcing, but ensures the client has direct control on their business outcomes. Our client can establish their very own team without worrying about all legal, human resource, and technical requirements."
Going digital
Paper-based processes are time-consuming and vulnerable to delays, disruptions, and human error. Important documents (e.g., leases, bills, correspondence, etc.) can be corrupted or misplaced, and key deadlines can fall by the wayside. Trusting the process to sophisticated asset management software helps to standardize processes, on the other hand, boosts accuracy and accountability, generates actionable data and insights, and keeps everyone on the same page. Teams can also rest easier knowing their sensitive financial data is being collected and managed appropriately.
"Data privacy and security can be a concern, which is why outsourcing partners like ourselves need to do everything we can to be a trusted cloud solution provider. That means ensuring we have 24/7 server operation monitoring, data recovery, encryption, and other critical security measures to protect organizations from data loss to hardware failure or power outages," explains Rajah.
Embracing Automation
Automation (or "Robotic Process Automation") represents a new way of operational efficiencies and intelligence. Automated systems can streamline repetitive tasks, monitor processes, and ensure tasks are being done efficiently and exactly as planned. In property management, automation can be particularly helpful in strengthening common tasks or more complex tasks prone to human error such as generating leases using abstracted data, reviewing trial balances, disaster recovery testing, and similar activities. These are all advantages that should not be overlooked.
Lease audit/abstraction
It's common for commercial real estate managers to lose money due to disconnects between the charges stated in a lease contract and the actual money collected from tenants. Through a lease audit, however, teams can confirm that the expenses they are charging for (e.g., rent, utilities, etc.) are the same as what was agreed upon from the start. Also, lease audits help pinpoint any other irregularities or red flags that might save even more costs that would have otherwise gone unnoticed.
Lease abstractions offer similar benefits. Through this process, specialists can extract and summarize key information from leases, which are often long and needlessly complex.
Trusting either of these processes to third-party specialists has its advantages. In addition to saving time, outsourcing lease audits and abstractions let teams get a fresh and impartial pair of "eyes" on their lease agreements, who can find uncovered issues or new cost-saving opportunities. This process also helps teams avoid tenant disputes and correct irregularities. Lastly, the data from a lease abstraction can be helpful in times of disposition, mortgage, mergers, or take-overs.
Speaking to these advantages, Anil Jamani, Vice President of Finances at Colliers International, an AssetSoft client, notes, "The cost-benefit for outsourcing lease abstractions at Colliers is the time saving for our team. We are more able to execute in an expedited manner and focus on higher-level analysis."
CAM reconciliation
Common Area Maintenance (CAM) is crucial for maintaining optimal conditions in commercial real estate value. CAM reconciliation, by extension, is a process that ensures landlords cover the costs of common areas via a separate bill.
That said, the calculations for CAM reconciliation can differ from one tenant to the next depending on their square footage and other factors (e.g., case exclusion, CAP, tax parcel, gross-up, etc.) that can change every year. Herein, CAM reconciliation services, such as the ones offered by Rajah and the Assesoft team, blends talent and technology to ensure the fees are being charged fairly and consistently and that the calculations are in line with the lease document.
"CAM reconciliation only happens once a year, but it is important to get right," says Rachana Khandelwal, Director at Assetsoft. "That's why we're happy to either handle that responsibility on our end or help teams set-up the right processes within their own system."
Managing commercial real estate is no small feat. Neither is doing so in a way that saves time, money, and headaches for management teams. The upside is that today's property management teams have access to specialists with technologies that can lighten their load while protecting their bottom line.
Akan Thurairajah and Rachana Khandelwal are part of the Assetsoft team. The Assetsoft team encourages any questions and inquiries. Email them at learnmore@assetsoft.biz or visit their website at www.Assetsoft.biz.