prediction
CondoBusiness
According to CMHC's 2018 Housing Market Outlook, housing markets in Canada should see a moderation in both housing starts and sales in 2019 and 2020.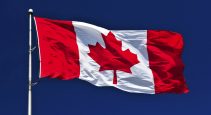 CondoBusiness
The Canadian Real Estate Association has updated its housing forecast for 2016 and 2017, although trends have evolved mostly as predicted in September.
CondoBusiness
According to the Alberta Economic Outlook Q1 2015 report, prepared by the ATB Financial Economics and Research group (ATB), housing investments in Alberta are projected to remain flat or slightly lower in 2015, despite record-setting levels of residential building permits in Q3 2014. Factors affecting this prediction include slower population growth, increased caution on the part of developers and home buyers, heightened investor nervousness, and a softer job and wage market.