IREM Foundation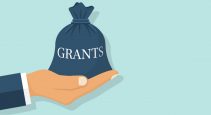 REMI Network
Elaina's Sustainability Fund has selected five organizations and individuals to receive the first round of grant funding.
Canadian Property Management
The IREM Foundation fund will carry Elaina Tattersdale's name, paying tribute to her memory and commitment to commercial real estate operations that respect the environment and well-being of building occupants.
Canadian Property Management
The program recognizes an outstanding college/university student who has demonstrated a record of academic achievement and interest in pursuing a career in real estate management.