board meetings
CondoBusiness
When stakeholders can't be in the same room, virtual meetings are excellent alternative that still enables all parties to collaborate—even face-to-face.
REMI Network
New research found that companies with more women on their boards produced a greater number of innovative patents.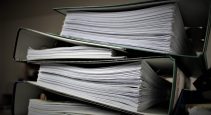 CondoBusiness
If property manager are responsible for taking the meeting minutes, editing and formatting may take a back seat to other priorities.