Developing and managing high-performing real estate assets, while reducing the consumption of natural resources is now an industry expectation. Today, an acceptable approach to responsible management is one that aims to achieve maximum corporate profitability, while also making positive social and environmental impacts.
To this end, BOMI International's new three-course High-Performance Sustainability (HP) designation provides today's property manager with cutting-edge knowledge to optimize current and future high-performance building operations. Not only does the program provide the practical elements necessary to manage a high-performing building, but also provides the necessary credentialing for property managers to be acknowledged as leaders in sustainable building operations.
Paths To Success
BOMI International's new Building Practices course identifies critical no-cost and low-cost sustainable initiatives. Property managers learn how to effectively optimize and apply sustainable best practices, which cover every aspect of the built environment, to drive operational efficiencies for high-performance buildings.
The second in the three course series is the Building Principles course, which provides a comprehensive overview of high-performing sustainable buildings and exposes learners to the critical components of sustainability, where building systems and the ecosystem intersect. Industry professionals will better understand and tackle building performance issues that impact local environmental concerns and global climate change. Key topic areas include integrating high-performance building standards and guidelines, identifying and overcoming hurdles to achieving true high-performance and attaining top-to-bottom organizational buy-in for sustainable building initiatives.
The Building Investments course then delivers the strategies needed for building a business case for high-performance investments. By bundling social, environmental and economic factors, students are able to fully integrate all facets of the triple bottom line. By leveraging analytical tools such as ROI, NPV and IRR, learners will be equipped to promote and gain buy-in for sustainability and high-performance investment projects.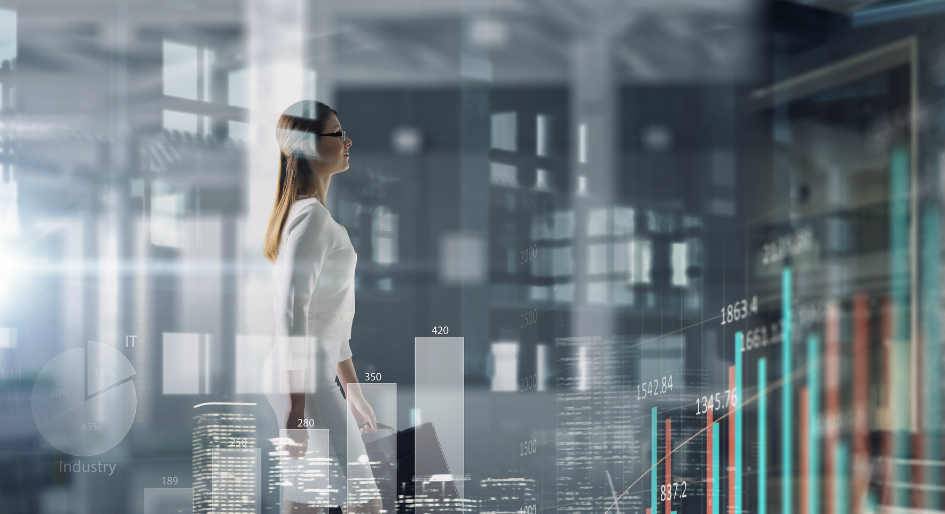 Position Buildings Against The Competition
A key tool woven throughout the HP program is the element of benchmarking. Benchmarking is a foundation for maximizing the delivery of a safe and healthy environment for the occupants, while minimizing the consumption of resources. While many in the industry have already embraced benchmarking, it has yet to be fully adopted as a cornerstone in building operations.
Students of the HP program will see how benchmarking is fundamental to operational success and how it provides property managers with the necessary data to position their buildings against their peers.
They will learn how to better identify the metrics by which organizations determine quantifiable assessments of comparative assets. As a result, learners will be able to achieve success with both low hanging fruit, as well as more complex initiatives that require significant investment.
Evaluating the operational performance of buildings across a range of categories, such as energy and water consumption, greenhouse gas or carbon dioxide emissions, creates the base from which sustainability and energy efficiency goals can be successfully measured.
Prepare to Engage Stakeholders
As students work through the three courses—Principles, Practices and Investments—they are exposed to scenarios that prepare them to engage stakeholders and secure investment commitments to create change. By the end of the program, graduates will have immersed themselves in a variety of case studies that move from building effective and strategic business cases, to developing the financial options and modalities necessary to implement complex sustainable initiatives.
Graduates will position themselves as thought leaders who can be entrusted with the responsibility of managing the sustainable success of a building.
Students of the high performance designations are well positioned to take their companies through the rigours of achieving the highest levels for their buildings within the BOMA Best program, the Canadian industry standard for certifying commercial building sustainability. The program is an environmental assessment platform for such key areas as energy, water and waste reduction. BOMA Canada recently introduced its new and significantly revised BOMA Best 3.0, giving the industry a more flexible and user-friendly certification process. Along with this certification update, graduates of BOMI's HP designation will also have the training tools necessary to manage high-perfoming buildings and attain industry standards.
The BOMI HP Designation Program consists of three courses – Principles, Practices and Investments. These comprehensive courses position graduates so they can effectively implement new efficiencies and drive sustainable initiatives, thus making a positive impact on the environment and their organization's bottom line. Courses are available on-line, self-study and in class.