Options for Homes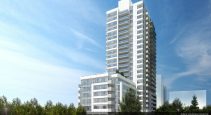 CondoBusiness
Non-profit developer Options for Homes is launching its latest development, The Humber, which is set to become Toronto's first smoke-free condo building.
CondoBusiness
Heather Tremain, a Vancouver-based development consultant and Harvard Fellow, has been named the new chief executive officer of Options for Homes, a non-profit affordable home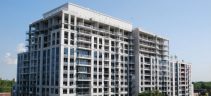 CondoBusiness
A new condominium development, designed to offer affordable home ownership opportunities for Toronto residents, has officially opened at 35 Saranac Blvd. in Toronto, Ont. The 341-unit project, known as Cranbrooke Village, was financed through the City of Toronto's Home Ownership Assistance Program (HOAP) in collaboration with Options for Homes and sister organization Home Ownership Alternatives.