norovirus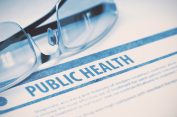 Facility Cleaning & Maintenance
While norovirus is often associated with cruise ships, it can also spread quickly through a community via its water supply.
Facility Cleaning & Maintenance
When educating children and young adults about good hand hygiene practices, it's important to implement the right handwashing practices.
REMI Network
Norovirus illness can happen all year long and is easily spread in group settings like schools, day camps, childcare facilities and cruise ships.