food centre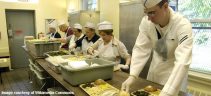 Canadian Facility Management & Design
The NorWest Co-op Community Food Centre has officially opened in Winnipeg, Man., becoming the first facility of its kind in the city. Operated by the NorWest Co-op Community Health Centre (NorWest) in partnership with Community Food Centres Canada, the centre will help feed approximately 500 Winnipeg residents per week.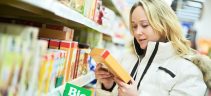 Canadian Facility Management & Design
A new $16-million Saskatchewan Food Industry Development Centre (Food Centre) is being financed, in part, by Growing Forward 2, a federal-provincial-territorial initiative. The new 30,000-square-foot facility will expand the province's food ingredient processing sector, housing product development, specialized laboratory services, extrusion technology, interim capacity and more.