townhouse
CondoBusiness
There were 5,175 home sales in the GTA in February 2018, a decline of 34.9 per cent compared to the 7,955 sales reported in February 2017, reports TREB.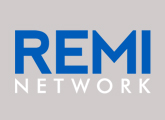 CondoBusiness
The number of homes sold through MLS Systems across the country in March increased 1.5 per cent month-over-month, setting a new all-time record for the month, according
CondoBusiness
Developers of a mixed-use project, featuring a 42,000-square-foot Mountain Equipment Co-op (MEC) store, at 784 Sheppard Ave. in Toronto, Ont. have received approval from the Ontario Municipal Board (OMB) to add a 50-unit stacked townhouse complex to the site and construction is now underway.