East Pointe, a mid-rise condo located at 4569 Kingston Road in Toronto, has received approval for 11 storeys in a neighbourhood where eight storeys has been the norm.
To reduce shadow impact, Mutual Developments will be incorporating a step down to the surrounding residential areas of Kingston Road—an avenue designated for focused building intensification.
The project will cater to a wide demographic in a fast-growing neighbourhood, one that is attracting young professionals and post-secondary students due to the close proximity of University of Toronto's Scarborough Campus and Centennial College.
East Pointe is one of 16 projects that Kohn Partnership Architects will be designing to help revitalize the street. With sustainability in mind, Kohn created a combination of a high albedo (solar reflective) and green roof that's not accessible to residents, but reduces the building's temperature by reflecting the sun's UV rays. They've also integrated an operation that recovers energy from clothes washers and dryers into the mechanical system for added efficiency.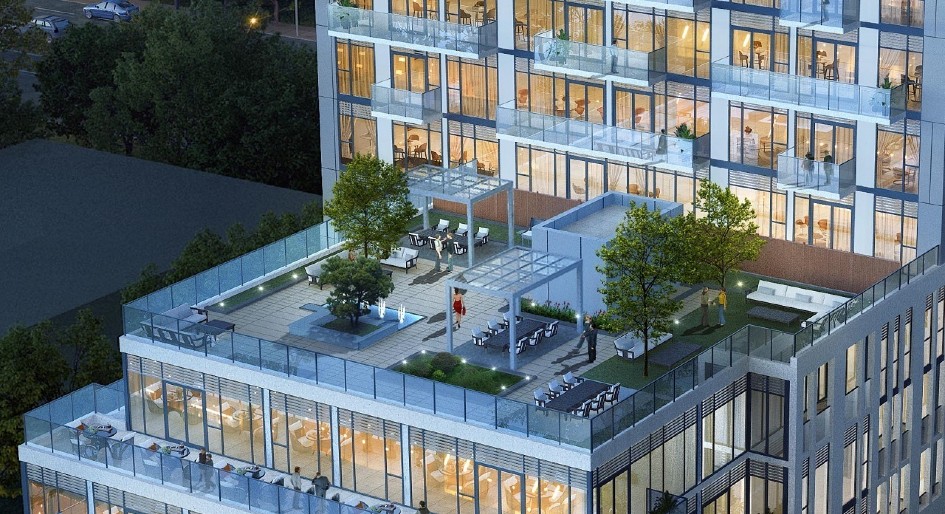 The building will offer 104 condo units of one to three-bedrooms, starting in the $400,000s. Interior amenities, designed by ESQAPE Design, include a fitness centre, party room, boardroom, and an outdoor amenity area with a grilling and cooking section. Due to the pandemic, the design was revisited to create a tech-efficient co-working space for the work-from-home crowd. The condo units also feature garden suites so residents on the lower levels have private outdoor space, while those on the south side of the upper levels will have views of the lake from their balconies.
The project is scheduled for completion in 2024.