workspace
Canadian Facility Management & Design
Framery Q, a soundproof meeting pod that can accommodate up to four users, has won the Gold Innovation Award at IIDEXCanada.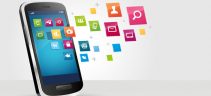 Canadian Facility Management & Design
A new smartphone application, known as "Breather," allows users to rent workspace in busy urban centres on an hourly basis, a concept only starting to gain momentum in Canada. Founders Julien Smith and Caterina Rizzi hope to capitalize on the growing trend of self-employed or work-from-home employees.