small landlords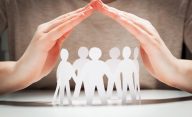 Canadian Apartment Magazine
As COVID-19 cases continue to surge across the nation, the dispute over whether evicting tenants is ethical has reached fever pitch.
Canadian Apartment Magazine
With April 1st fast-approaching and financial constraints tightening for many Canadians due to COVID-19, FRPO issued a statement offering advice to renters facing hardship.
Canadian Apartment Magazine
Apartment professionals ponder the uncertainties of the rental housing industry, including the critical steps needed to cultivate new supply.