restroom design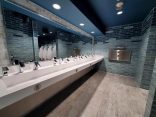 Facility Cleaning & Maintenance
Public voting is open until July 9, with five finalists vying for the annual award.
Facility Cleaning & Maintenance
The proliferation of washroom technology is creating something of a new standard for facilities, but it has faced criticism.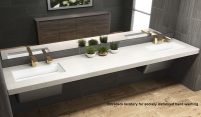 Design Quarterly
The global pandemic of COVID-19 is fast tracking infection control technologies. Design strategies in public restrooms will reduce coronavirus transmission.