rental properties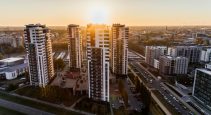 Canadian Apartment Magazine
Altus Group released its latest Housing Report, indicating investor interest in rental remained high in 2018. Almost 1,100 rental properties comprised of over 40,000 suites were sold in the markets tracked.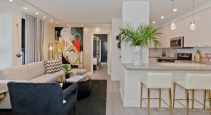 Canadian Apartment Magazine
Boardwalk REIT announced the grand opening of its newly refurbished Broadway Centre, an affordable luxury apartment in downtown Calgary.
Canadian Apartment Magazine
The Canadian Apartment Properties Real Estate Investment Trust (CAPREIT) has acquired Grandin Tower, a 126-unit apartment property in Edmonton, Alta. At the same time, the company also sold four Toronto apartment buildings located on Wilson Ave.