rent arrears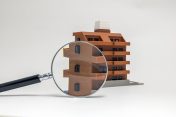 Canadian Apartment Magazine
Canada's overall vacancy rate increased from 2.0 per cent in 2019 to 3.2 per cent in 2020, according to the latest Rental Market Survey from CMHC – which also includes rent arrears data due to COVID-19.
Canadian Apartment Magazine
Ontario's Bill 184 has raised the ire of tenant advocacy groups over concerns it will drive renters further into debt while making evictions easier for landlords.
Canadian Apartment Magazine
Challenges due to COVID-19 continue to rock the apartment sector, with landlords fearing a rise in rent arrears as May 1 approaches.