ProCore
Construction Business
Quebec-based Pomerleau has selected Procore as one of its valued partners to help future-proof its business and improve efficiencies.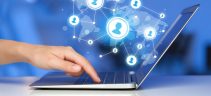 Construction Business
Procore Technologies, Inc., a leading provider of construction management software, has nearly doubled the number of subcontractors on the Procore platform.
Construction Business
Saskatoon-based myComply has launched its flagship solution to reduce risks by making it easy for general contractors to verify safety certifications.